THE ADF SOLUTIONS BOARD
The ADF Solutions, Inc. Board includes founders, J.J. Wallia and Raphael Bousquet, Henri Asseli of Leap Ventures, and Panos Anastassiadis former CEO of Cyveilance. ADF is a cyber and digital forensics software development company serving corporations, universities, military, intelligence agencies and law enforcement worldwide.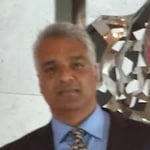 J.J. co-founded Advanced Digital Forensics after serving as Vice President of Sales for LTU Technologies, a leading image recognition software company based in Paris, France. Prior to that, J.J. served as Director of West Coast Sales for the Bancware Division of SunGard and a financial analyst for Pacific Equity Research. J.J. has a strong background in strategy and finance and enjoys working close with enterprise commercial and government clients around the world.
---

Raphael co-founded Advanced Digital Forensics after serving as Director of Professional Services and Chief Architect for LTU Technologies, a leading image recognition software company based in Paris, France. As Chief Technology Officer, Raphael overseas ADF's forensic team and software development team. Raphael received a Masters in Computer Engineering from Universite Joseph Fourier (Grenoble I) and a Diplome Universitaire de Technologie, Genie Electrique et Informatique Industrielle from Instituts Universitaires de Technologie de Cachan.
---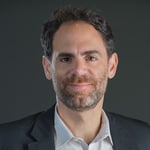 As a board member of ADF Solutions, Henri brings 20 years of experience as a serial entrepreneur focused on internet-related businesses. Henri is Managing Partner at Leap Ventures and a Partner of the Asseily Group. Henri co-founded Bizrate.com / Shopzilla, acting as CTO until its sale in 2005 for US $569 million. He was designing flat models before they were called NoSQL, and led the creation of the first product-centric online search engine. He has been coaching entrepreneurs around the globe, and is often seen conducting workshops and training sessions. Henri holds a BA in mathematics and economics from the University of Pennsylvania and an MBA from the Wharton School of the University of Pennsylvania. He still codes from Arduinos to iPhones, and prefers the Vim editor.
---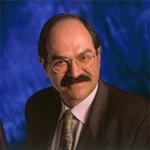 Panos joined ADF Solutions as a board member after selling Cyveillance, a leader in threat intelligence driven security and dynamic threat defense, to LookingGlass. Panos has served as a board member for a variety of companies including MALCOVERY Security, Centrifuge Systems, LOBICEA, BiJoTi, and Navanti Group. Panos is Managing Partner of Global Cyber LLC and holds a Bachelor of Science (BSc) with Honors in Electronic, Computer and Systems Engineering, Computer and Control Systems from Loughborough University.