COnvince your boss kit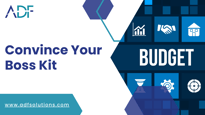 Learn more about how ADF can be the right fit for your organization with information on our resources, training, purchasing, and grants.
ADF's Digital Evidence Investigator PRO allows for the acquisition of all the evidence needed to successfully prosecute a case. DEI PRO is the all-in-one digital evidence forensics, triage, and media exploitation software built for speed, scalability, and ease of use for front-line investigators who need results. DEI PRO quickly processes and analyzes smartphones (iOS and Android), computers, external drives, drive images, and other media storage (USB flash drives, memory cards, etc.). DEI PRO can be used for sex offender management giving probation/parole officers the power to scan sex offenders' phones.