ICAC TASK FORCES NEED FAST FIELD FORENSIC SOFTWARE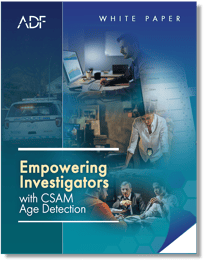 Investigating crimes against children has been at the forefront of law enforcement's initiatives to dedicate the specialized manpower and equipment in order to battle this issue. It is not an easy issue to tackle as it manifests in many different ways and sometimes requires three or more specialized units working together to bring the offenders to justice and then another specialized unit to manage the offenders after release.
ADF Solutions software is used to speed CSAM investigations starting from on-scene investigations to back in the forensic lab by allowing for auto and manual tagging for quicker results and provides reporting software that has investigators ready to share, regardless of whether or not others have ADF software.