MDI Evaluation Instructions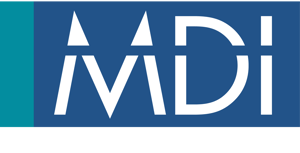 IMPORTANT: Do not install MDI on the same machine as DEI. If you are a DEI customer and you want Mobile Device Investigator functionality, please request a DEI PRO license for testing or contact support.
This Mobile Device Investigator (MDI) Software Evaluation includes:
Authentication Key - A USB dongle containing your license file
You will need:
Android cables

USB-A to MicroUSB
USB-A to USB-C

iOS cables

USB-A to iOS Lightning
USB-A to iOS 30-pin
Obtain Help and Support
Request help and support at ADF technical support or call +1 (301) 312-6578 ext. 3
System Requirements
Operating System Requirements
Windows 7 64-bit 16GB of RAM, 20 GB of free hard drive space
Windows 8.1 64-bit 16GB of RAM, 20 GB of free hard drive space
Windows 10 64-bit 16GB of RAM, 20 GB of free hard drive space
Download & Install
Download and execute the Mobile Device Investigator installer from the download page
Follow the installation wizard instructions
To install common Android/iOS USB drivers select "Install common Android and iOS USB drivers" in the installation wizard
You can also install them manually later by executing C:\Program Files\ADF Solutions Inc\ADF Mobile Device Investigator\Driver Pack\ADFSmartphoneDriverPack.exe
After the installation is complete, MDI will start automatically and prompt for the Authentication Key
How to Scan
To scan an Android/iOS device, from the Home page:
Select Scan Android and iOS Devices
Select the target by clicking the Add Phone button
A wizard will guide you through how to properly connect the device. It is best to use the recommended cables on a USB 3.0 port
Once the device is ready it will appear selected in the Target Devices section
Select the Search Profile that best corresponds to your data collection goals
Verify the scan information
Click on the SCAN button
How to View the Scan Results
It is possible to view the data collected during a scan (scan result), while a scan is paused, or after a scan. When a scan completes click View Results or subsequently from the Home page:
Select Review Scan Results
Click on the View button of the scan result to open
Navigate through the collected data from the left Navigation bar or the Summary page
Use the right toolbar to see more or less columns, filter records, assign tags and comments, and view the classifier progress
Rosoka Add-on Notes: entities are extracted in the Viewer and progress can be seen with the Classifier button. Extracted entities are visible in the Details pane of the selected record.
How to Create a Report
To share relevant findings, navigate to the Report screen:
Select the report format
Select the content to include in the report per view and per tagged record
Click on the EXPORT button
Android Device Preparation
In general, for Android devices to be recognized by MDI you have to:
Know the passcode to unlock the device
Place the device in airplane mode
Prevent auto-locking
Activate the developer mode
Activate the USB debugging mode
Authorize the execution of apps from unknown sources
When the device is connected, if it is not seen by Windows, make sure the USB connection is set to transfer file
Allow USB debugging when prompted on the device (always allow)
iOS Device Preparation
In general, for iOS devices to be recognized by MDI you have to:
Know the passcode to unlock the device
Place the device in airplane mode
Prevent auto-locking
Trust the host computer when prompted on the device
Resources