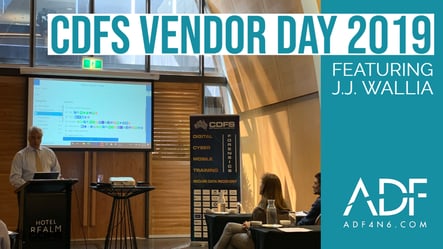 ADF Authorized Partner, CBIT Digital Forensic Services (CDFS) hosted the company's 4th annual Vendor Day at the Realm Hotel in Barton, Canberra on November 6, 2019. The event featured presentations by leading digital forensic vendors including ADF's Co-Founder and Chief Evangelist, J.J. Wallia.
The event coincided with the 15th anniversary of CDFS and brough together digital forensic professionals, technical experts, innovators and educators for a full day of networking and learning. Vendors talked with attendees and presented on their newest features and digital forensic roadmap plans and included representatives from:
ADF Solutions
AccessData
Cellebrite
Evimetry
ForensIQ
Nuix
Opentext
CDFS is an active reseller and training partner for ADF serving Australia and New Zealand.