Forensic examiners, forensic analysts, and law enforcement officers face a critical challenge in processing and analyzing large amounts of digital evidence.
With traditional methods, the time-consuming and complex process of evidence analysis can lead to errors, and the risk of evidence contamination is high.
Digital forensics has become an increasingly important field in today's tech-driven world. The traditional methods of digital forensics have been inadequate in keeping up with the ever-evolving nature of data, leading to a need for more modern solutions. Agencies often find themselves overloaded with evidence that needs to be reviewed.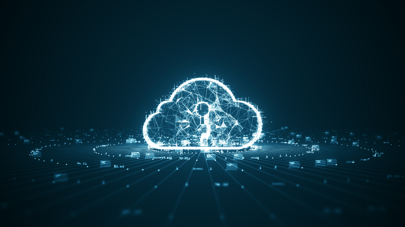 We're excited to introduce the digital forensic private cloud platform - a game-changer in the field of digital forensics. This platform allows users to analyze collected forensic evidence in their private cloud server, providing a secure and efficient solution to the problems faced in traditional evidence analysis.
Key Benefits of the Digital Forensic Private Cloud Platform:
Secure and private cloud server: Your forensic evidence is protected and analyzed in your private cloud server, eliminating the risk of contamination and ensuring data privacy.

Unlike public cloud servers, which are shared among many users, private cloud platforms are dedicated to a single organization or user. This makes them more secure and reliable.
Private clouds are ideal for businesses that require high levels of security and performance, as they provide you with more control and customization than public cloud solutions [3].
This is a cost-effective solution where you pay for the resources you use.
Time-saving and efficient: With advanced tools and techniques, the platform streamlines the evidence analysis process, reducing the time taken to complete a case.

Access your data and applications through the cloud from any device.

Track usage data, visualize scan data, see which devices are encountered the most, and adjust your resource needs.

Work remotely or engage in file sharing and quickly share files with colleagues.

Scale the number of users that have access to licenses with check-in/check-out functionality and visualize how users are leveraging ADF desktop tools to maximize efficiency across the organization.

User-friendly interface:

The platform is designed with a user-friendly interface, making it easy to use for forensic examiners, forensic analysts, and law enforcement officers.

Even those with minimal technical knowledge can access and use these servers with ease.

It's easy to navigate the system and access all of its features.



Don't let time-consuming and complex evidence analysis slow down your investigations. Cloud servers are quickly becoming a popular choice for businesses of all sizes. Cloud servers are an incredibly time-saving and cost-effective way to manage your agency's digital evidence. You can easily scale resources up or down to meet changing demands.
With private cloud services, you have greater control over your data and the ability to customize the cloud environment to meet your specific needs. Answer the right questions on how your lab performs. Forensic investigators need updated tools to keep up with the demand for digital evidence in this new technology age. With the ability to track work efficiency, resource usage, and common devices you can better equip your forensic investigators with forensic techniques that will meet your agency's demands.
Upgrade to the digital forensic private cloud platform and experience the benefits for yourself. Contact us today to schedule a demo and see the digital forensic private cloud platform in action.