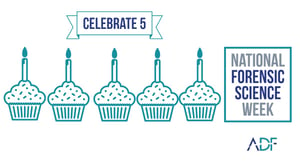 During the week of September 16 - 22, 2018, we invite you to join us in recognizing the critical role that forensic science plays in criminal investigations and we give thanks for the dedication of the thousands of forensic professionals who serve our communities nationwide.
2018 marks the Fifth Annual National Forensic Science Week which was founded in 2013 to recognize and advance quality forensic science. Please join us in recognizing key members including:
The Consortium of Forensic Science Organizations
So far this week, Pennsylvania, the city of Philadelphia and Miami-Dade County have all recognized 2018 Forensic Science Week with official proclamations.
Visit the Forensic Science Week website to learn more.