Today, cloud computing is increasingly being utilized by organizations to store data and manage operations. It has quickly become a necessity for law enforcement, government agencies, and forensic analysts across the globe. By remaining up-to-date on the latest advancements in cloud forensics, organizations can ensure that they can effectively manage their evidence and investigate crimes.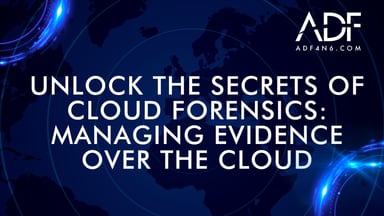 Cloud technology allows its users to store data, add storage capacity, and sync information and data across multiple devices, and remote computing services. Cloud computing is a pay-per-use service in which organizations can outsource their computing and IT while paying only for what they use [1].
Agencies and corporations can spend a lot of money on equipment and manpower to keep old systems running. Cloud platforms provide a solution to this expense and equipment by migrating an agency's data to a cloud. The cloud provides high-speed access and availability.
Digital forensics investigators may benefit from a cloud infrastructure for a variety of reasons. Current evidence management systems may be old-fashioned and require extra time and manpower to maintain. One of the goals law enforcement agencies may have is to be as efficient as possible in handling their caseloads and ensuring everything flows smoothly. Without a good evidence management process mistakes may happen and cases can be compromised.
The key characteristics of cloud computing include on-demand self-service, network access that can be found anywhere, location-independent resource pooling, rapid adaptability, and pay-per-use [1]. Cloud storage is scalable to an agency's budget and needs as well as limitless. Agencies can store as much data as they need without having to worry about running out of space. These features make the cloud platform a preferred option for agencies to manage operations and store data.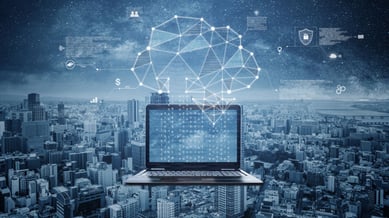 The ADF Cloud Platform is designed for those agencies who want to manage their ADF licenses and gather key usage data on scans performed by their users. It is available in both private and hosted configurations. The platform hosts ADF's new web-based digital forensic applications and will serve as the foundation for new Private Cloud forensic capabilities.
The token server provides license tokens to the ADF desktop applications allowing them to run. This allows you to replace the need for individual Authentication Keys for each ADF desktop application. You get on-demand software management, cost control, and the ability to check in and check out licenses.
As a forensic unit manager, you can ensure your forensic investigators are managing their time efficiently and see how long their scans are taking. You will have the ability to see how much digital evidence data has been collected, and you can understand what type of devices are being encountered in the field.
With the ability to track work efficiency, resource usage, and common devices you can better equip your forensic investigators with forensic techniques that will meet your agency's demands. Management systems such as ADF'S Cloud Platform records all of this data seamlessly to help you justify your department's demands and expansions.
Leverage ADF's cloud platform and gain the most out of your agency's available resources.