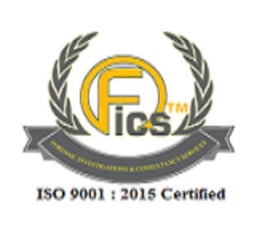 The Forensic Investigations and Consultancy Services (FICS) is an ISO 9001-2015 certified Forensic Investigative and Service Agency with its firm technological knowledge and experiences in the Forensic domains including document examination and verification, background checks, forensic accounting, 24x7 surveillance and cyber and mobile forensics.
FICS serves both private organizations and government agencies, maintaining confidentiality of clients to maintain the integrity of the services provided by the firm. FICS also provides expert testimony in the Court of Law to prove the opinions/reports furnished by the firm.
Services include:
Cyber and Mobile Forensics
Forensic Accounting for Corporations and Banks
Document examination & Verification
Handwriting and Signature Verification
Background Verification
Detective Services
Fingerprint Matching and Verification
24 x 7 Surveillance
DNA Testing
U.P A-232, A Block, Pocket A, Sector 19
Noida, Uttar Pradesh 201301
+91-120-4111797
Office in Southern Africa
Mbabane Library
Swaziland, ZIP - H100
+268-79459682
---
RAPID EVIDENCE COLLECTION, ANALYSIS & REPORTING
Triage-Investigator® is ADF's award-winning intelligent forensic triage tool designed for field deployment with Digital Evidence Investigator®. The software has a proven track record of providing easy and quick access to court defendable evidence to process cases and leveraging investigators to assist forensic labs with rapid collection, analysis, reporting, and managing digital backlogs.
Triage-Investigator® is easy-to-use, easily configurable, supports a wide array of computer hardware, has powerful boot capabilities, is forensically sound, and comes with technical support and regular upgrades.
Automated / easy-to-learn and deploy with rapid artifact & file collection using out-of-the-box forensic scans
Deploy with

Digital Evidence Investigator to import custom Search Profiles
Standalone Report Viewer

(share with prosecutors!)