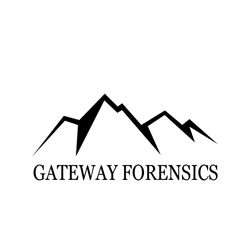 ADF Authorized Partner, Gateway Forensics is a veteran-owned digital forensics company providing expert services in the areas of Litigation Support, Electronic Discovery, Mobile Device Forensics, Computer Forensics, and Fraud Investigations. We serve law firms, law enforcement, public and private companies, individuals, and other forensic consultants.
Gateway Forensics uses advanced analytical and investigative techniques to secure, identify, retrieve, preserve, and present evidence that is stored on most digital devices. The company's top of the line technology allows us to complete forensic analysis on computers, tablets, cellular devices, GPS devices, cloud architecture, smartphones, and even drones.
The Gateway staff is trained to handle your devices with care as well as to preserve the forensic evidence stored within them. We perform extensive analysis to ensure that you obtain the evidence and information needed, keeping you informed throughout the entire process.
At Gateway Forensics, the team has the experience and knowledge to deliver the results you need, with the professionalism you deserve. Let Gateway Forensics' dedicated examiners uncover the truth for you today.
Upcoming Gateway Forensics Training: Windows Forensics Bootcamp
---
Cell Phone Forensics
Cell phones and mobile devices have become essential to our daily lives, Gateway Forensics offers services ranging from the most basic to the most complex extraction of digital artifacts.
Cellphones and mobile devices can prove to be valuable sources of information in many types of investigations. This can prove to be necessary when parties in litigation seeking to prove usage of stolen client lists, phone usage at the time of a crime, family law disputes, etc.
With years of experience, the Gateway staff has the capabilities and expertise to acquire cellular and mobile devices for the collection of evidence to get to the bottom of your case or investigation. At Gateway Forensics, we combine our insights and skills to uncover the truth behind the data. We will work directly with you to determine what events took place on your devices to include keyword searches of files and emails, analysis of communication on the device, as well as timeline analysis to determine when and how an event transpired.
Potential Mobile Device Artifacts
SMS (text) & MMS (Video/Audio) History

Chat History From Third-Party Applications

Application Usage Data

Location History ( Wi-Fi, Cell Towers, GPS Coordinates)

Emails

Images & Videos

Call History

Deleted Data

& More
Computer Forensics
Computer Forensics Investigations involve the collection, preservation, analysis, and presentation of electronic evidence from computers so that it can be used in court to prove your case.
Digital evidence for use in litigation, can be found by uncovering data trails from emails, document modification, and looking for data and files that have been copied or transferred to external devices such as thumb drives or external hard drives.
Locating these data trails and identifying time and date stamps must be done in a forensically sound manner so that evidentiary status is maintained in the process. If proper processes and procedures are not followed, you run the risk of jeopardizing your case because the court may disallow your evidence.
Do you need to know the exact actions taken by a user on a computer? It is entirely possible for other individuals inside or outside the organization to connect to a computer in an effort to perform rogue activities that will reflect negatively on the normal user of the computer. Obtaining the facts and an expert opinion regarding those facts can provide you the validation and confidence you need before taking action.
Common Questions That May Warrant a Computer Forensics Investigation:
Were any external storage devices recently connected to a computer?
Were company files, trade secrets, or other sensitive data copied, sent, or transferred to an external source?

What actions took place on a specific key date and time by a user?

Did the user try to cover their tracks with obfuscation software or techniques?

What files were deleted by the user?

Did an employee provide company information to outside parties?

Did an employee break company policy on acceptable computer usage?

Did someone other than the normal user access a computer to frame the suspect?
Computer Forensics Services May Be Necessary If Any Of The Following Are Desired
Acquisition and preservation of data
Investigation and detailed analysis of data

Search for deleted information

Fraud investigations

Evaluation of metadata to re-create time critical events

Expert reports and testimony

Re-creation of users' Internet activity
Learn more about the best digital forensic companies in the United States focused on mobile forensics, tactical security, computer forensics as well as field and lab investigations.
---
Arnold, Maryland 21012
(573) 415-7474