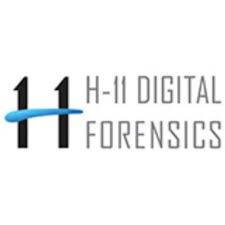 ADF Authorized Partner, H-11 Digital Forensics is a global leader of digital forensic technology. It is the company's mission to continuously advance in the sciences of Cyber Security, Information Protection, eDiscovery, and Digital Forensic Investigation. Since 2006 H-11 has endeavored to provide the best digital forensic training, forensic products, and forensic services to customers. H-11 certified training programs are focused on delivering the most current and most effective practices in the fields of:
Cyber Security
Cell Phone/Mobile Devices
Digital Forensics
H-11 Digital Forensics believes that it is important for all organizations and professionals to be constantly informed of emerging trends and new innovations. The purpose of the company's certified training program is to enable digital forensic examiners with the ability to find more evidence and conduct more thorough digital investigations utilizing multiple tools. By doing so, the company promotes the best practices, skills, and current education to customers and helps ensure that their organizations are protected and prepared to respond to any case or incident quickly and efficiently.
H-11 Digital Forensics
57 W 200 S, Suite 302
Salt Lake City, UT 84101
Phone: +1.801.596.2727
Email: contact@h11dfs.com