---
We're looking to interview candidates for our Digital Forensics Research Internship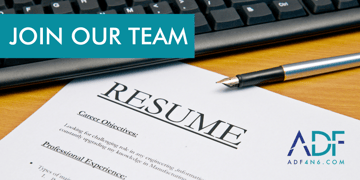 ADF Solutions is a cyber forensics software company and the leading provider of intelligent digital forensics and media exploitation software. Leveraging an innovative approach, our easy-to-use tools rapidly extract actionable intelligence to help identify and capture suspects who are a threat to communities or national security. Widely deployed for field investigations, ADF digital forensic tools are actively used by defense, intelligence, law enforcement, border security, and other government agencies worldwide. Our tools are used for processing and analyzing smartphones, computers, external drives, drive images, and other media storage (USB flash drives, memory cards, etc.).
The company is seeking a talented and enthusiastic candidate to fulfill the role of a remote intern to join our digital forensic research effort. In this role, you will test ADF's products to see how accurate artifact processing is with recent apps and OS updates. You will also update existing research when necessary to account for changes in artifacts locations and format. Finally, you will research new artifacts to determine their availability and location.
The ideal candidate will have a passion for finding creative solutions to problems with some experience doing digital forensics, SQLite, JSON, and Python.
As a Digital Forensics Research Intern, your primary responsibilities will include:
Validate the accuracy of the digital artifacts collection
Update existing research documentation to account for apps and OS updates
Identify new and relevant digital artifacts for the products to collect and research how to obtain them
Update search terms of ADF default data collection modules
Use Python to develop or maintain data collection modules
Required Qualifications & Skills:
Experience researching digital artifacts on Windows, macOS, Android, and iOS
Experience documenting research projects
Experience collecting and producing data for research and testing
Detail-oriented, reliable, and professional
Strong verbal and written communication skills
Programming experience, SQLite and Python experience a plus
Self-motivated, hardworking, and driven, with an ability to work with minimal supervision
Strong organizational and time management skills with an ability to prioritize
U.S. citizenship or valid work permit
Internship Details:
6 months program that can be extended on a month to month basis
Open to international students enrolled with an accredited U.S. university
Stipend of $15/hour
Number of hours per week negociable (min-20 to 32 max)
Must be able to work remotely
Location: Remote within the United States
Email your resume and introductory paragraph to jobs at adfsolutions dot com.
Principals only. Recruiters - please do not contact us.
ADF Solutions, Inc. is an Equal Opportunity Employer and discrimination based on race, color, national origin, age, or sex is prohibited
Visit the ADF Careers page.