WEBINAR: Solve Fraud & Economic crimes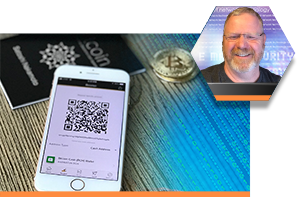 Fraud and economic crimes are now common occurrences in corporations, nonprofits, universities and government agencies. Corporate and private investigators face a daunting task of responding to fraud and economic crimes quickly in order to preserve evidence and prevent harm to additional individuals, organizations or governments. Fraud and economic crime cases typically involve seizures of multiple computers and devices.
Join Digital Forensic Specialist, Rich Frawley, as he leads you through fraud investigation best practices in a 45 minute webinar with time to answer your questions. Rich will showcase how investigators and Digital Crimes Units are saving time using ADF's intelligent approach to investigating cases quickly thereby reducing the need to image every device and reducing forensic backlogs.
JOIN THE WEBINAR: Thursday, September 13, 2018 / 10:00 AM EDT
Fill out the form below and we'll send you a link to join us online. We look forward to your participation and to answering any questions you may have for Rich.