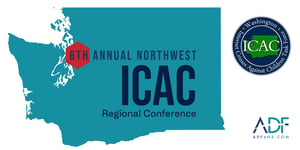 The 2020 Northwest Regional ICAC Conference, has been announced for October 5-9, 2020. The conference is a multi-state, multi-disciplinary Internet Crimes Against Children event which provides training to prosecutors, digital forensic examiners, sheriffs, police investigators and ICAC Task Force members.
The conference sponsored by the Seattle Police Department and Northwest ICAC Task Force in partnership with Microsoft features pre-conference training, as well as lecture and lab training at the Microsoft corporate campus. Conference topics will range from investigating child sexual exploitation and human trafficking topics to tools, tips, and best practices for solving crimes against children.
2020 Northwest Regional ICAC Conference
October 5-9, 2020
Redmond, Washington, USA
Trainers and presenters will include detectives from various computer crime and high tech units, as well as federal, state and local law enforcement agents and digital forensic software companies.