ADF Certified User Training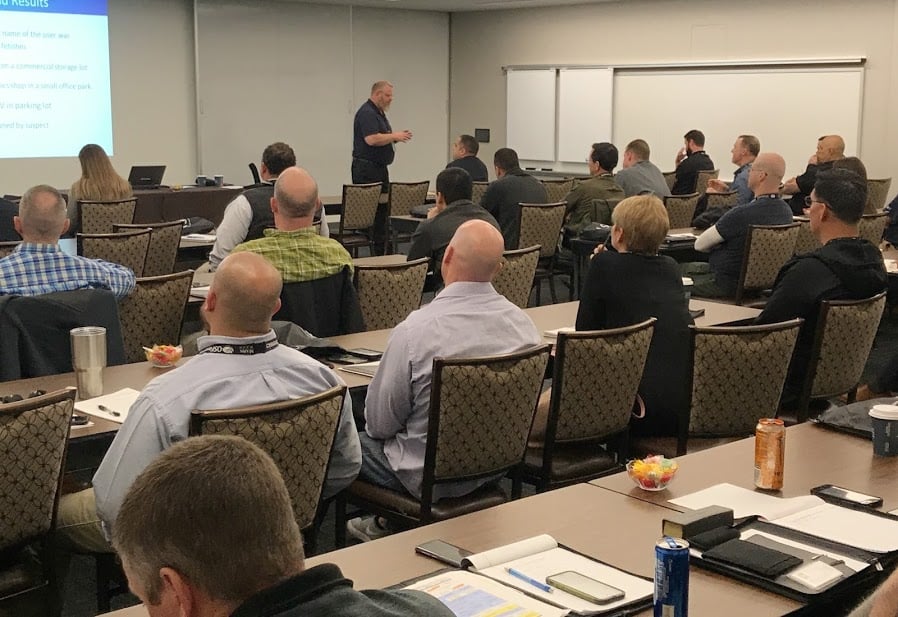 ADF Certified User Training is designed to help investigators and examiners quickly learn and master ADF Solutions digital forensic and triage software. The training is designed for both technical and non-technical students to prepare you with the knowledge and skills you need to use ADF software tools on-scene, in the field, or in the forensic lab.
You'll learn to quickly extract conclusive intelligence and evidence from computers, smartphones and digital media depending on the class you select. Each course is taught by an ADF Digital Forensic Specialist and Trainer and experienced law enforcement veteran.
Four courses are currently offered based on the product you and your team purchase and want to be trained on. If your team is using a PRO version of ADF software or a combination of ADF products we will train your team on how to use each product as well as how ADF software products work together to help you solve investigations.
Online classes

(Most Popular)
Based on years of classroom training, our Digital Forensic experts developed online training to enable individuals, small teams and those who prefer to learn at their own pace, with the best digital forensic training possible. Each class is self-paced and features video instruction, knowledge checks, case studies and an online final exam.
Students that successfully pass ADF Certified Training online will be able to download their Certification documentation and will receive a PDF Certificate via email.
---
In-Person Classroom Training
In-person classes are taught by ADF Digital Forensic Specialists who are law enforcement veterans. Each class is limited to 12 students per class and can be taught on site, in a computer lab at your location.
---
In-Person Media Exploitation Classes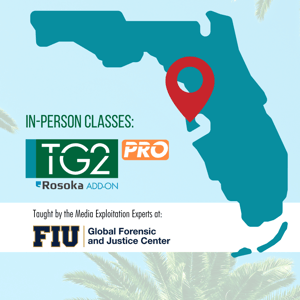 ADF has partnered with the media exploitation and digital forensic experts at Florida International University to bring you Triage-G2 PRO training in-person at the FIU Global Forensic and Justice Center in Largo, Florida.
ADF and FIU have had a longstanding relationship through the National Forensic Science Technology Center (NFSTC). Teaming up to bring investigators a great learning experience based on the robust capabilities of Triage G2 PRO, will give learners the unique experience to leverage the combined industry expertise of FIU and ADF in a single classroom experience.
Triage-G2 PRO Certified User training is designed to equip both technical and non-technical professionals with the knowledge and skills they need to use TG2 PRO for media exploitation to immediately extract conclusive intelligence and evidence from cell phones, mobile devices, computers and digital media.