ADF CAREERS: JOIN OUR TEAM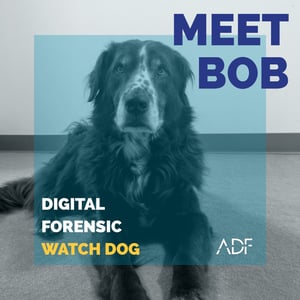 Do you share our "Passion for Results"? As a leading cyber and digital forensics software company, ADF's mission is to empower investigators and forensic examiners to quickly and easily gather evidence, identify suspects, protect victims, and solve investigations.
ADF serves those who serve ... investigators working in the field, on-scene and in the forensic lab. We're the global leader for automated triage, digital forensic software and media exploitation tools. Our clients use ADF software to run automated scans of mobile devices, computers and devices in the field (on-site triage) or in the lab to quickly identify and prioritize analysis of devices that contain contraband. ADF software is used worldwide and includes these leading software products:
Mobile Device Investigator® is designed to be operated by front line police, sheriffs, field agents, and digital forensic investigators to quickly and easily collect digital evidence from iOS and Android phones and tablets by connecting a suspect device via USB port to quickly collect evidence and perform a logical acquisition.

Digital Evidence Investigator® the end-to-end forensic investigation software used in the lab and the field for rapid collection, analysis and reporting.

Triage-Investigator®

- automated digital forensics software designed for teams and distributed field units for intelligent collection, analysis, and court-ready reporting.
Follow us on social media to get notified when employment opportunities open.
ADF was founded in 2006 and over the years we developed an outstanding culture of service and excellence. In 2020 we reflected on everything we had accomplished and turned an eye toward the future. This provided the ADF team with an opportunity to build a mission driven culture code. If you are interested in building a career at ADF, we encourage you to become familiar with our #CultureCode and learn how we're #AllinForensics.
Current Open Positions
Join ADF and help make a positive impact on the world? We invite you to contact us.
Relevant Culture Code Blog Posts