SUPPORTING THE ICAC COMMUNITY SINCE 2004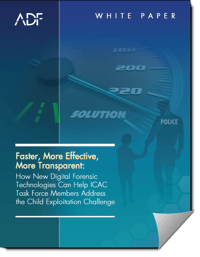 Child exploitation is growing exponentially and ICAC Task Force members are at the front line of the fight against Child Sexual Abuse Material (CSAM). The problem is serious and growing with an increase in reported online enticement attempts up over 230% in a four-year period.
The traditional digital forensics process can't keep up.
Fortunately, there is a better way forward in the approach to solving child exploitation crimes and investigating the proliferation of child sexual abuse material. Investigators need tools that empower front-line investigators to make rapid determinations on-scene with digital forensic image recognition and classification software.
Field forensics software, such as Mobile Device Investigator®, lets you collect, analyze and report on child exploitation cases at the start of your investigation so you can police internet crimes with intelligence.
ADF has done a great job integrating Project VIC capabilities into their digital forensic software so investigators can quickly work to stop child exploitation on-scene.
Rich Brown, CEO Project VIC International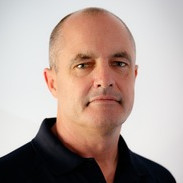 The Best Digital Forensic Software for Your ICAC Task Force
We are proud of the digital forensic tools the ADF team develops and we are committed to helping ICAC Task Forces solve technology related crimes against children quickly, beginning on-scene.
ADF digital forensic tools:
Optimized for speed and accuracy

Reduce unwanted noise so you can identify CSAM evidence fast

Tie the user to files & artifacts in a timeline view

Easy to deploy to non-technical users

Easy-to-learn and fully supported by LE forensic experts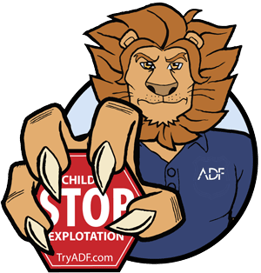 Android & iOS Forensics
With the easy-to-use Mobile Device Investigator® (MDI), you can now quickly and easily collect evidence from iOS and Android phones and tablets. MDI is designed to be operated by front line ICAC task force members. Connect a suspect device via USB port to quickly collect evidence and perform an advanced logical acquisition.
Computer & Mobile Forensics
Digital Evidence Investigator® PRO (DEI PRO) software is the #1 automated digital forensic tool for iOS, Android, Mac, Linux and Windows. DEI PRO collects digital evidence and presents it in a timeline view to tie the user to files and artifacts and includes the computer forensic capabilities of Digital Evidence Investigator® and Mobile Device Investigator® iOS/Android capabilities in a single license. DEI PRO is everything your ICAC task force needs to start solving child exploitation investigations on-scene.