ADF MDI Training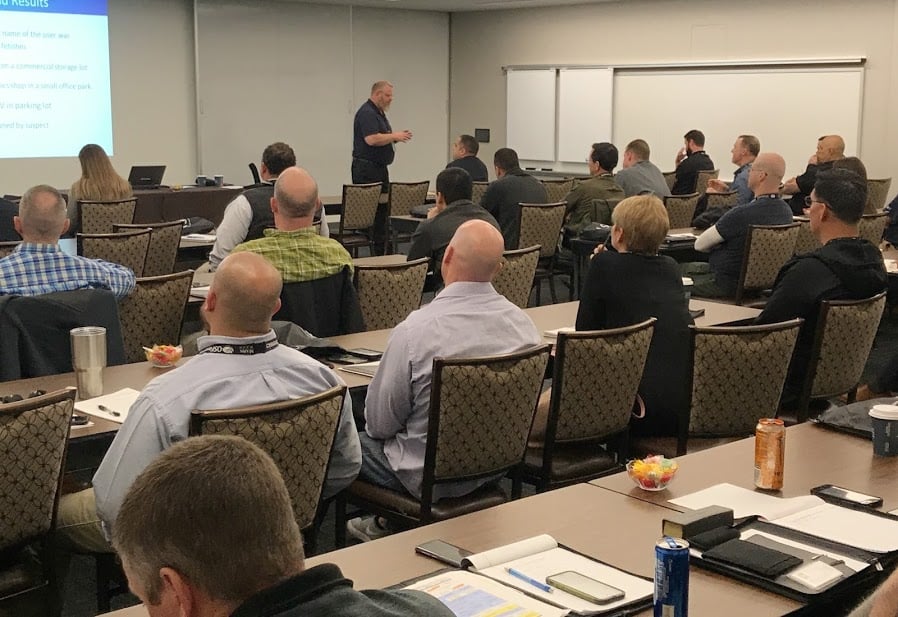 We offer a 1-Day hands-on, instructor-led training for Mobile Device Investigator®. Trainees will learn how to configure Mobile Device Investigator, operate the mobile phone forensic software and interpret results.
Available Online
This course is also available online with self-paced learning via our learning management system. Start your training today to earn your MDI Certified User Certificate in about 8 hours with self-paced learning.
---
Course Outline
Introductions & Getting Started
Overview of How to Use Mobile Device Investigator (also knows as MDI)

MDI Terminology – Artifact Captures
MDI Terminology – File Captures
MDI Search Profiles

General profiling
Child exploitation profiles
Setup and Installation
Connecting Phones for a Forensic Scan
Apple iOS configuration requirements
Android configuration requirements
Android driver and configuration issues
Capture: Preview
Overview of Previewing iOS and Android devices
Capture: Screenshots
Capturing screenshots only
Capturing Screenshots and a Logical Acquisition
Tips and Tricks for documenting evidence with screenshots
Capture: Conducting a Scan
Case Study: Scanning an attached phone
Case Study: Scanning phone backup
Analysis: Navigating MDI
Navigating Scan Results
Understanding Picture, Video, Keyword, Files and Timeline Views
Column Settings
Filtering Captures and Picture, Video, Keyword, Files and Timeline views
Tagging
Commenting
Customizing Captures and Search Profiles
Hash Sets
Keywords
File identification and Embedded Items
Reporting
Case Study: Creating appropriate reports

Reporting - HTML

Reporting - CSV

Reporting – Stand-alone viewer
Advanced Concepts
Importing Search Profiles
Implications of thorough file identification and searching within containers
File type creation and implications
Searching browser cache issues
Case Study: Knowledge check
Get in touch with us today to discuss your training needs, learn more, or set up a private training for your investigators or examiners.