ADF Authorized Partner, API International Consulting Group (API) offers global investigative, Intelligence, consulting, and training services. API's core clients include Legal Firms, Corporations, Government, and private clients.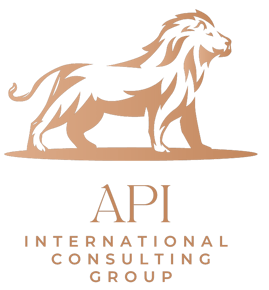 API International Consulting Group's team of experts and professionals from diverse disciplines work tirelessly to offer investigative, intelligence, consulting, and training services to our clients worldwide. They take pride in identifying, isolating, and providing solutions to problems and obstacles faced by our clients in the private, corporate, government, and legal communities. Their team comprises international award-winning experts from the military, intelligence, law enforcement, and private sectors. With their combined expertise, they are committed to providing top-notch services to their clients and helping them achieve their goals with ease.
API International Consulting Group's team is made up of a diverse group of professionals and experts who have been recognized for their outstanding achievements in the private sector, military, intelligence, and law enforcement communities. These international award-winning experts bring a wealth of knowledge and experience to the table, allowing API to offer its clients a comprehensive range of services. Whether it's conducting investigations, providing intelligence analysis, offering consulting services, or delivering training, API's team is always up for the challenge. They are dedicated to using their expertise to help clients overcome any obstacle and achieve success. With API Consulting Group, clients can rest assured that they are working with the best in the business.

API Consulting Group
Columbus, Ohio
Phone: (614) 647-8082
Email: Info@apiconsultinggroup.com
---
RAPID EVIDENCE COLLECTION, ANALYSIS & REPORTING
Digital Evidence Investigator® PRO is the all-in-one digital forensic, triage, and media exploitation software built for speed, scalability, and ease of use for front-line investigators who need results. ADF software quickly processes and analyzes smartphones (iOS and Android), computers, external drives, drive images, and other media storage (USB flash drives, memory cards, etc.).
With DEI PRO, you get all the capabilities of ADF Digital Evidence Investigator® and Mobile Device Investigator™ in a single license. Empower your front-line investigators to collect, analyze and report on digital evidence from:
iOS
Android
Mac OS (including High Sierra and Mojave)
Windows
Linux