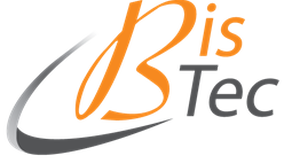 As experts in digital forensics, Bis-Tec provides a variety of advanced solutions in the field of computer forensics. Using computer forensics, Bis-Tec can locate, analyze, process and bring to light evidence and testimonies that you or your investigators can use in various circumstances.
Bis-Tec competencies include: Incident Response (DFIR), Computer Forensics, Cyber, Big Data, Forensic Accounting, and Litigation Support.
Bis-Tec follows a process that achieves the best possible results, and includes the following stages:
Stage 1 – An introductory meeting to understand your needs up to the smallest detail
Stage 2 – Collecting the data required in order to perform an investigation on the computer
Stage 3 – Copying the data from the computer, smartphone or tablet into our hard drive
Stage 4 – Investigating the copied data and analyzing it using the best tools at our disposal
Stage 5 – Understanding the bigger picture, proposing solutions and producing professional reports
Bis-Tec cooperates with the world's leading companies in the field of computer forensics, and provides you with a skilled and professional team. As a leading company in the field of computer forensics in Israel, and with 14 years of experience in cracking computerized secrets, the company provides full support to each of its clients, while using the very best and most advanced digital equipment and machines.
The company directs the majority of its efforts to one goal only – to provide you with the best results. Our many years in the field have made us experts in computer forensics and, using this experience, allow us to provide you with as much information as possible about what is being done with your computer.
To schedule an introductory meeting and consultation, contact Bis-Tec and they will be happy to serve as a reliable and professional partner for all your digital forensic needs.
Bis-Tec
metzada 7 st. B.S.R 4 bnei brak
Tel: +972-3-5107080
info@Bis-Tec.co.il
www.bis-tec.com/adf-solutions