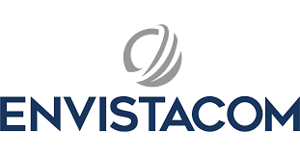 ADF Authorized Partner, Envistacom is a privately held, Hispanic woman-owned small business headquartered in Atlanta, Georgia. Initially supplying satellite and wireless communications networks and infrastructure to the U.S. government and coalition partners, we've expanded our solutions to address complex problems in counterterrorism and cyber. The company's expertise in engineering and integrating these solutions (including DOMEX) with other key systems gives customers the ability to collect and share information critical to achieving mission success.
Envistacom combines a full spectrum of synchronized offensive and defensive cyber capabilities to protect national security and critical infrastructure with cyberspace capabilities including:
- Proactive Information Operations: By leveraging cutting-edge technologies and strategies, Envistacom actively engages in information warfare to influence and shape the narrative in cyberspace. This includes psychological operations, deception, and propaganda dissemination to counter threats and promote national interests.
- Advanced Electronic Warfare: Envistacom's expertise in electronic warfare allows them to disrupt and disable enemy communication systems, radar networks, and electronic devices. By employing advanced techniques such as jamming, spoofing, and signal manipulation, they ensure dominance in the electromagnetic spectrum.
- Cyber Intelligence, Surveillance, and Reconnaissance (ISR): Envistacom utilizes state-of-the-art tools and techniques to gather intelligence on potential cyber threats. Through constant monitoring and analysis of digital activities, they identify vulnerabilities, infiltrate adversary networks, and provide critical intelligence to decision-makers.
- Offensive Cyber Operations (OCO): With a deep understanding of offensive tactics and techniques, Envistacom conducts targeted cyber attacks against adversaries. Whether it's disrupting enemy infrastructure, sabotaging critical systems, or stealing valuable information, their offensive capabilities are designed to cripple enemy capabilities and protect national interests.
- Defensive Cyber Operations (DCO): Envistacom's defensive cyber capabilities are focused on safeguarding national security and critical infrastructure from cyber threats. They employ robust cybersecurity measures, including intrusion detection systems, firewalls, and advanced threat intelligence, to detect, mitigate, and defend against cyber attacks.
- Research and Development: Envistacom constantly invests in research and development to stay ahead of emerging cyber threats. They collaborate with leading experts and institutions to develop innovative technologies and strategies that enhance cyber resilience and ensure mission success.
Envistacom's comprehensive portfolio of cyberspace capabilities enables them to effectively protect national security and critical infrastructure. By combining offensive and defensive cyber operations, advanced electronic warfare, and intelligence gathering, they stay one step ahead of malicious actors in the ever-evolving cyber landscape. With a commitment to continuous improvement and innovation, Envistacom remains at the forefront of defending against cyber threats and safeguarding our nation.
CYBERSPACE
Information Operations
Electronic Warfare
Cyber Intelligence, Surveillance and Reconnaissance (ISR)
Offensive Cyber Operations (OCO)
Defensive Cyber Operations (DCO)
Research and Development
CYBERSECURITY
Policy Development and Compliance/Governance
Risk Management Framework (RMF), Including Certification and Accreditation of Networks and Systems
Migration from DIACAP to RMF
Vulnerability Assessments/Risk Analysis
Network and Perimeter Security Engineering
Security Operations and Management, Including Facility Security Officers (FSO)
Implementation of Security Technical Implementation Guide (STIG)
Software and Server Security Engineering
Mobile Device Management, Including Endpoint Encryption
Identity and Access Management via Multifactor Authentication
High Availability and Disaster Recovery
Penetration Testing
Technology Exploitation
Envistacom
Six Concourse Parkway, Suite 550
Atlanta, GA 30328
470-255-2500