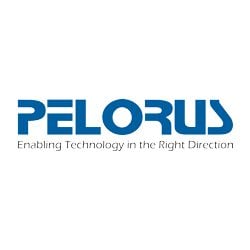 PELORUS Technologies Pvt. Ltd. (PTPL)
is an ISO 9001:2008 certified company established with a vision of providing specialized solutions in telecom and infrastructure domain for global corporates and governments by envisaging their future needs now. Our products range from security and surveillance systems to testing equipment. We are also engaged in R&D, manufacturing and marketing of embedded solutions. Our research focuses on inventing methods for mass implementation in government sectors providing turnkey strategies and solutions through disruptive innovation.
With the advent of global digitalization in almost every aspect of business, security of IT infrastructure and Network security becomes inevitable. As a technology company, we understand this and have incorporated meticulous solutions like multifactor authentication. We have also explored the potential of technologies like internet monitoring system and open source intelligence in curbing threat posed by the very prevalent social media in today's world. Our solutions are helpful to law enforcement agencies to keep a tap of unusual activities and stop them effectively.
We firmly collaborate and co-exist with our channel partners and aim to be a one stop solution provider for our clients worldwide. Pelorus' clients include Chattisgarh Police, GE, Gujarat Police, Jammu Kashmir Police, Indian Navy, Indian Railways, Municipal Corporation of Greater Mumbai, Pratap Bank and more.
Pelorus Technologies Pvt. Ltd.
7 C, Senior Estate, Near Sona Udyog,

Parsi Panchayat Road,

Andheri (East), Mumbai – 400069

+91-22-66894444

info@pelorus.in