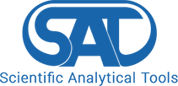 S.A.T. is an ADF Authorized Partner emphasizing the production of digital forensic solutions and systems across the spectrum of forensics and crime scene investigation, including computer and mobile forensics.
S.A.T. was founded in 2004 in the United Arab Emirates and has served the community providing supply, installation, service and maintenance of Analytical/Laboratory instruments as well as the skills to design and plan laboratory buildings including providing laboratory furniture. S.A.T. specializes in forensic laboratory development and analytics.
While S.A.T. continues to supply, service, and maintain forensic science tools, they have also expanded to design and construction of labs for organizations and institutions. S.A.T. has recently launched a training program for students involved in different fields of forensic science.
Scientific Analytical Tools (S.A.T.)
Office No: 2307/2308/2309
Prime Tower, Burj Khalifa Street
Business Bay, Dubai
Phone: +971 4 2443833
Email: info@sat.ae