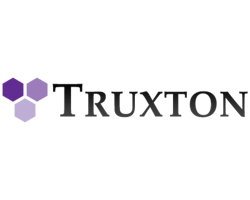 ADF Authorized Partner Truxton is maker of The Portable Forensics Lab (PFL) an industry leading portable lab solution designed for law enforcement and government agents.
Truxton is based in the United States and supplies digital forensic hardware and software to US government entities.
Truxton's Portable Forensics Lab (PFL) is a groundbreaking solution that empowers frontline agents with the immediate ability to collect, exploit, and triage media on the field. With this cutting-edge technology, law enforcement and government agents can now conduct investigations on the go, without the need to wait for resources back at their brick and mortar lab.
The PFL equips agents with the necessary tools to seamlessly collect evidence from various sources, including cell phones, tablets, GPS devices, and digital media. Additionally, it features a built-in camera for capturing high-quality images of documents and physical evidence. This comprehensive kit ensures that agents have everything they need to efficiently and effectively carry out their investigations.
The Portable Forensics Lab (PFL) w/ ADF's DEI Pro combines industry-leading tools in an all-in-one, portable solution. The PFL provides Law Enforcement and Government Agencies the ability to immediately collect, exploit and triage media in the field, and export investigations back to their brick and mortar lab.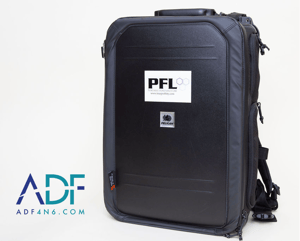 The PFL is capable of collecting on cell phones (iPhones, Androids, Blackberry's, etc.), SIM cards, Tablets, GPS Devices, Digital Media (HDD, SD, MicroSD, Thumb Drives, etc.) and includes a camera for document and physical evidence imaging.
Truxton PFL Kit:
The PFL Kit Contains*
Water-Resistant Backpack
Laptop with Backup Hard Drive
Power Bank with Charging Cable
2TB External Drives
128 GB Jump Drives
USB Hub
1 TB External Drive
Point and shoot camera with SD Card
Power Strip
Magnifying Glass
Tool kit
Backpack
Storage Bags for Cables
Nitrile and Cotton Gloves
Pen / Marker / Paper
Camera Covers
MicLock
Ruler
SIM Extractor / Adapter / Reader / ID-Cloner Cards
Faraday Bag
Document Camera
Hard Drive Write-Blocker
USB Write-Blocker
Card Reader Write-Blockers
Software**
• ADF Digital Evidence Investigator PRO Software (3-year License)
• Truxton LE Automated Forensics Analysis Software Single User License (3-year License)
• BC Wipe
• HDD/Digital Drive Imaging Software
Request a Truxton PFL Demo
Contact: Dave Ryberg
Truxton Forensics
571-731-0751