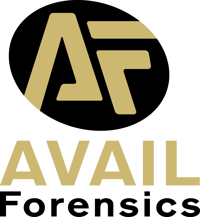 The concept for AVAIL Forensics was formed in 2006 with the mission of serving the computer forensics community. As we have grown in the digital forensics field, so have our product lines. We offer a wide spectrum of custom forensic hardware and field triage kits, forensic and e-discovery consulting services and installation. Our customers include law enforcement, government agencies, military, colleges and universities, financial institutions, corporations and law firms, worldwide. AVAIL Forensics' is the only TRUE Custom Built Digital Forensics Hardware and Field Triage Kit provider. There are hundreds of end users of our DAVE line of Investigator workstations and servers with up-times of more than 6 years without failures. We are the original developer and creators of the Mobile Field Triage Kits used by thousands of investigators, agents and military personnel; aiding them in finding, extracting and solving hundreds of thousands of digital crimes.
"Turning Case Evidence Into Case Intelligence"
Featured Product: DAVE FT600 Digital Forensics Field Triage Unit - UTU-DEI

The AVAIL Forensics DAVE FT600 Digital Forensics Field Triage Kits are one-of-a-kind field acquisition tools that include your choice of a Cellebrite universal forensics extraction device (UFED) and the superior ADF Solutions Software. Our kits are housed in a Pelican case with laser-cut foam to organize every item. This case also includes wheels for mobility and is the FAA maximum carry-on size, making travel easy.
Visit the AVAIL Forensics online store.
4022 Shipyard Blvd.
Wilmington, NC 28403
Toll Free Phone: 1-877-888-5895
Email: sales@availforensics.com