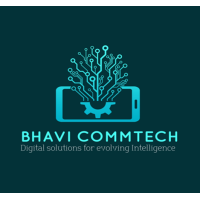 Bhavi CommTech aims to serve tech smart digital forensic solutions and certified training to the public and private sector. The company operates with a blend team of professionals experts from different domains; Cyber forensic, Forensic science, Telecommunications, Marketing, Network security and Information Technology with its operations bases in New Delhi, Noida, Mumbai and Kolkata.
Bhavi Commtech provides a host of consulting, advisory and products marketing in Digital Forensic Solutions and training. Their offerings include products and training for:
Computer forensic
Mobile forensic
E-discovery
Audio-Video forensics
CDR solutions
Bhavi CommTech Pvt Ltd
Tower A, Smartworks Corporate Park
Sector 125, Noida, Uttar Pradesh India 201301
---
RAPID EVIDENCE COLLECTION, ANALYSIS & REPORTING
Digital Evidence Investigator® PRO is the all-in-one digital forensic, triage and media exploitation software built for speed, scalability, and ease-of-use for front-line investigators who need results. ADF software quickly processes and analyzes smartphones (iOS and Android), computers, external drives, drive images, and other media storage (USB flash drives, memory cards, etc.).
With DEI PRO, you get all the capabilities of ADF Digital Evidence Investigator® and Mobile Device Investigator™ in a single license. Empower your front-line investigators to collect, analyze and report on digital evidence from:
iOS
Android
Mac OS (including High Sierra and Mojave)
Windows
Linux
---
See a list of mobile and computer forensic consulting companies in India including Whistle Forensic, 3rd Eye and Forensic Investigations and Consultancy Services.