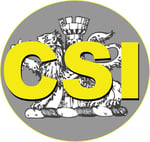 CSI World Headquarters is a professional membership-based, organization dedicated to advancing the techniques of big data, financial analysis and forensic investigation. This organization was set up to address a gap in crucial skills set; the management of systemic risk.
We achieve this through a two-pronged approach:
Systemic risk management and setting up Fraud Risk Management (FRM) in organizations.
Training professionals seeking to add value to their current skill set, thereby increasing contributions to the organization and marketplace. Our aim is to aid businesses in developing people with the right competencies and increasing the existing pool of competent industrial practitioners who can perform to international standards through a series of structured training programs.
CSI is the acronym for Certified System Investigator. CSI is also an industrial recognition that CPAs, CFEs, and CFAs, among others, seek to be certified. The professional qualification enhances the individual's ability to handle digital and data analysis more effectively, perform a preliminary level of fraud investigation using IT forensics tools and financial analysis skill set, spot deceptions at interview, reconcile documentation with interview aspects of the business, and stay current with the latest cutting-edge knowledge in financial analysis.
CSI World HQ
D-13-8, Sunway Nexis,
1, Jalan PJU 5/1, Kota Damansara,
47810 Petaling Jaya, Selangor, Malaysia
Contact
General Phone : +6(03) 2116 5671
Mobile: +6016 338 9783
Email : kenneth@csiworldhq.com
Web: http://www.csiworldhq.com/csi-partners/
---
ADF Digital Forensic Software and Tools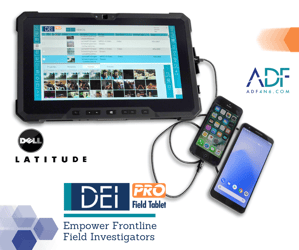 Meet the best digital forensic tools developed by ADF Solutions. All ADF products are built on the same intelligent forensic search engine and are designed with rapid scan capabilities. ADF tools focus on automation and ease of use for deployment to both field investigators and lab examiners. Our focus is collecting forensic artifacts fast, which is why we've been both a pioneer and leader in forensic triage and automated investigations for 15+ years.
ADF software leverages Artificial Intelligence (AI) and Machine Learning (ML) to quickly analyze digital evidence, tag matches, and automatically classify media files (people, guns, money, CSAM, vehicles, etc.). The optional Rosoka Add-On lets investigators leverage Natural Language Processing (NLP) capabilities for entity extraction, text analysis and English language gisting of 230+ languages.
Thanks to ADF's excellent image recognition capabilities, ADF tools are frequently used to help combat Child Sexual Abuse Material (CSAM) and investigate Human Trafficking cases.
Common Features
Automated / easy-to-Learn
Rapid artifact & file collection with out-of-the-box forensic scans
Timeline view connects people to files and artifacts
Highly configurable to build your case
Standalone Report Viewer (share with prosecutors and investigators at no extra cost)