Cyanre the Digital Forensic Lab was established in 2002 to provide state-of-the-art cyber forensic services to clients who require innovative and cost effective solutions. With the expansion of our services the structure of the company had to change and Cyanre – The Digital Forensic Lab was formed in 2006.
the company follows forensically correct methodologies, by making use of internationally accepted software and operating procedures. This software and procedures are also what the major law enforcement agencies across the globe conforms to. These agencies include the FBI, Scotland Yard, US Secret Service as well as South Africa's own South African Police Service. By making use of this sophisticated software and judicially tested procedures, Cyanre is able to place the integrity of all evidence collected, data disseminated and facts placed in front of a judicial body, beyond question.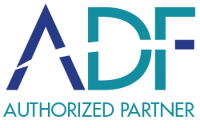 We are market leaders in the areas of cyber forensic investigations, IT risk management, data recovery and electronic discovery. Some of our personnel have been acknowledged by the High Court of SA as expert witnesses in their field and have conducted extensive criminal, civil and departmental investigations nationally and across Africa.
A Cyber Forensic Expert's true value is not only measured by his ability to locate some digital evidence but more so, his ability to successfully locate all the evidence, place the evidence in context for the investigator, relay findings in an expert report and successfully testify as an expert witness on any level of judicial proceedings . The expert status of a person is measured by considering his qualifications, experience, lecturing and work published, capacity, infrastructure, affiliation and accreditation. Measured against these standards, Cyanre is a South Africa digital forensics firm found to be a true market leader even when compared with large international legal and auditing firms.
Cyanre
244 Jean Avenue
Norma Jean Square Block 5
Centurion, RSA, 0157
South Africa


---
Looking for the right partner for your cyber forensic project? See the Best Digital Forensic Companies in Africa including Nigeria Digital Forensics, Ghana Digital Forensics and others.