A secure society, DataExpert contributes to this every day. DataExpert is the knowledge and technology partner in the field of crime prevention and data security. We support our customers with a mix of expertise, innovative software, training and support.
How does DataExpert work?
As an independent solution provider, DataExpert is happy to advise you on the solution, product and / or service that suits your organization best. Before choosing a final solution, DataExpert first executes a Proof of Concept (POC) or Proof of Technology (POT). In this way you are able to make a solid and deliberate choice for the right solution.
Once the product or solution within your organization has been implemented, configured and integrated with our help, DataExpert offers customer-oriented functional and technical support, remote and onsite, on all products with the aim of fully support you.
DataExpert operates in various markets, for example:
Law Enforcement

Military

Commercial, including Finance, Banking, Insurance

Legal Firms

Local and Central Government
DataExpert BV
Vendelier 65
3905 PD Veenendaal
www.dataexpert.nl
---
Triage-Investigator Tools
Triage-Investigator is easy to learn in about 8 hours, even for non-technical investigators. Online classes are self-paced and available 24x7.
---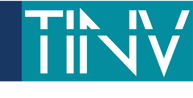 Triage-Investigator® is designed to be even easier, especially for non-technical operators that need to investigate Windows, Linux and macOS (including T2 and M1 chips) computers. Triage-Investigator lacks some of the more technical aspects of DEI, for instance, it does not allow for the creation of Custom Search Profiles but can import Custom Search Profiles from Digital Evidence Investigator so your forensic leaders can control how searches are conducted.
Automated and easy-to-learn
Should be deployed with at least 1 copy of

Digital Evidence Investigator®

software in cases where Custom Search Profiles are needed (they can be imported to TINV from DEI)
---

Triage-Investigator® PRO provides all of the intelligent forensic triage computer capabilities of Triage-Investigator along with the ability to collect evidence from iOS and Android devices.

---
See a list of the Best Digital Forensic Companies in Europe including 4N6, DataExpert, ForenTec, mh Service, and Shippers IT.