ADF Authorized Partner Forensic Options Limited is an African based, industry leading forensics and cybersecurity firm based in Uganda. This Uganda digital forensics company is dedicated exclusively to providing expert opinion reports and testimony in matters such as:
Financial Forensics
Corporate Investigations
Due Diligence
Compliance
Computer Forensics
Mobile Forensics
Incident Response
Cyber Security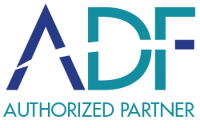 Claims of fraud, financial tampering, computer crime, employee misconduct, and other wrongdoing require corporations, law firms, and government agencies to follow digital trails to piece together facts that lead to the truth. Forensic Options computer forensics experts ensure that no digital evidence is overlooked and assist at any stage of an investigation or litigation, regardless of the number or location of data sources.
Forensic Options engineers are trained to recover data from many sources besides computer hard drives, including items such as tablets including iPhones, iPads, Androids, GPS devices, CD-ROMs, USB memory sticks and devices, digital cameras, and other sources.
The company ensures no digital evidence is overlooked and assists at any stage of a digital forensics investigation or litigation, regardless of the number or location of data sources.
Cyber Crime Investigation:

Examine physical and digital evidence to uncover what did or did not happen, using a combination of computer forensic expertise and traditional investigative techniques.
Data Collection:

Regardless of the volume and complexity of your collection needs, our team deploys forensically sound, best-practice methodology to gather your data for electronic investigation and forensic analysis, or forensic discovery.
Data Preservation:

In the event of an investigation or litigation, we offer cost-effective and defensible methodologies and solutions to identify and preserve electronic data.
Data Recovery and Forensic Analysis:

Whether data was deleted or manipulated on purpose or by accident, our digital forensics experts analyze the digital clues left behind to quickly and defensibly uncover critical information.
Expert Testimony and Reporting:

Our experts have the necessary experience and credentials to creditably serve as an expert witness or special master.
UNICALO HOUSE
11 Archer Road, Kololo
P.O. Box 10287
Kampala, Uganda
+256772611024


Looking for the right partner for your cyber forensic project? See the Best Digital Forensic Companies in Africa.