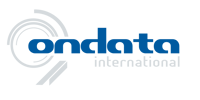 ADF Authorized Partner Ondata International, with offices in Spain, Portugal, Mexico, Columbia, Costa Rica, Guatemala and Peru, is a technology company specializing in forensic computer equipment, software and training.

Ondata has been serving clients for over twenty years and sells all the necessary tools for forensic computer research and forensic analysis of mobile phones. The company understands the investigation of electronic devices must follow specific protocols and requires the use of the best forensic tools to succeed in collection and discovery of digital evidence.
Ondata products have helped solve over 92,000 cases. The company sells the leading forensic investigation products and services for forensic labs or field investigation units including:
Computer Forensics Software and Hardware
Write Blockers
Mobile Forensics software and Hardware
Data and Photo Recovery Software
Forensic Kiosks
Digital Forensic Training Classes
Contact Ondata to learn more about the company's full range of hardware, software and training offerings.
Ondata International
Avda De Prasil 17, Planta 3
28020, Madrid Spain
(+34) 91 417 44 68
info@ondata.es