ADF Authorized Partner, Risk Diversion is based in Pretoria South Africa and specializes in Computer Forensics, Mobile Device Forensics and Internet Forensics. The company provides investigative services to assist you with your digital forensic challenges. Their team of forensic experts recover many types of deleted data and have a dedicated team equipped to help with any audio related issues such as audio enhancements, sound clean-up and correction of poor recordings.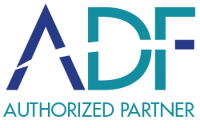 Risk Diversion's South Africa cyber forensics team, has extensive experience in digital forensic training, and offers a wide variety of courses at their state of the art training facilities.
Mobile Forensic Services:
Cellphone Forensics (Apple, Android, Windows, Blackberry, Symbions, Tizen).
Media Players (MP3, MP4).
GPS, Vachel satnav, Drones and Game Consoles.
Scanning for Spyware and Other Malicious Code on Mobile Devices
JTAG & Chip-off Forensics (Data Recovery from Broken Mobile Devices)
Imaging of Mobile Devices
Computer Forensic Services:
Collecting of Digital Evidence in A Forensically Sound Manner.

Imaging of Computers, Hard Drive and Mobile Devices.

Data Recovery Services (HHDs, HHSDs, SSDs, Memory Cards and Thumb drives).

Password Recovery and Decryption.

Location of Evidence Relating to Any Other Offence.

Analysis and Reporting of Digital Evidence.
Fundamental to the success of any Forensic Investigation is the ability to translate information and allegations into evidence, and to prove the casual link between the acts of the white collar criminal and the prejudice suffered. Our area of specialty includes practical and effective fraud prevention and fraud response (investigative) services, combined with proactive risk management.
Computer Forensic and Cellular Forensic Investigations combine various skills in an investigative methodology, in order to gather strong and sufficient evidence. These include auditing, accounting, legal and investigative skills. In essence, the Computer Forensic Specialists are used to convert information into evidence which can be utilised to discipline, criminally prosecute or institute civil action against the perpetrator; in essence to prove or refute allegations.
Not only will we find the underlying cause of your problem, we will also go to great lengths to determine which weaknesses in your business processes provided the fraudster with an opportunity to prejudice his/her employer. This approach ensures that you know what route to follow to prevent a recurrence of the fraud.
Risk Diversion Digital
Stonehill Office Park
Wapadrand, Pretoria, 0050
South Africa


---
Looking for the right partner for your cyber forensic project? See the Best Digital Forensic Companies in Africa including Nigeria Digital Forensics, Ghana Digital Forensics and others.