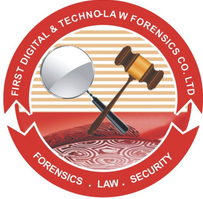 First Digital Forensics is Nigeria's #1 digital and mobile forensics company specializing in combining law, accounting, public financial management, electronic accounting/auditing, digital and computer forensics and related services throughout Nigeria.
First Digital Forensics services include:
Forensics Training and Capacity Building - Certifications and Specialized Courses
Forensics Consultancy (including Forensics Examination and acting as Expert Witnesses in the Courts and Tribunals)
Forensics Laboratories - Development, Management and Services
Sales and Maintenance of Forensics Equipment, Software, Tools and Kits, including:

Forensic Laboratory Equipment, Software, Tools and Accessories
Cybersecurity Equipment, Software and Tools
Biometrics Equipment, Software and Tools
Handwriting and Questioned Documents Equipment, Software and Tools - VSC8000, ESDA 2, etc.
Security Equipment and facilities
Brain Fingerprinting Equipment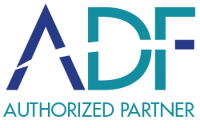 With the company's Nigeria digital forensics management led by the esteemed Dr. Peter Olu Olayiwola, First Digital Forensics clients include:
Nigeria Police Force
Nigeria Security & Civil Defence Corps
Nigeria Communications Commission (NCC)
Nigerian Navy
Nigerian Army
Nigeria Defence Academy, Kaduna
Central Bank of Nigeria (CBN)
Nigeria Immigration Service
Niger State Government
Forensics Laboratory, Oshodi, Lagos
Ecobank Nigeria Ltd.
Diamond Bank PLC
First Digital & Techno-Law Forensics Co. Ltd.
Block D15, Flat 3, 24th Street, off 5th Avenue
Zone 5 of Games Village
Games Village, Abuja, FCT, Nigeria
Phone: +234-803-853-3157 or +234-802-320-8780

---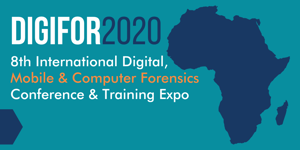 ADF Authorized Partner, First Digital & Techno-Law Forensics and the Computer Forensics Institute of Nigeria are hosting the International Digital, Mobile and Computer Forensics Conference & Training Expo as a virtual edition.
The conference, also known as DIGIFOR2020 features sessions including:
Understanding the Intelligence Process and Cycle
Leveraging Open Source Intelligence in Criminal Investigations in Nigeria
iOS Forensics
Digital Forensic Triage - Saving Time On-Scene and in the Lab
Electronic Data versus Electronic Evidence: Social Media and the Courts
Text Message Extraction
Digital Forensics: Understanding the Role of Expert Witnesses
This annual conference typically begins with a keynote from the organizer, Professor Peter Olubusola Olayiwola wh is the President & Chairman, Certification Board, of the Computer Forensics Institute of Nigeria.
---
Looking for the right partner in Africa for your cyber forensic project? See the Best Digital Forensic Companies in Africa to include Uganda Digital Forensics, Ghana Digital Forensics and others reputable partners.