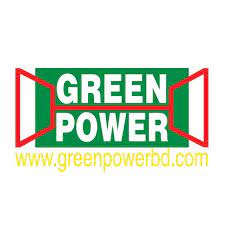 ADF Authorized Partner, Green Power Ltd., a registered private limited company in Bangladesh started its operation in late 2002. Green Power is involved in the general trading business.
The core area of Green Power business is sales and services of Power Generation Equipment including Diesel, HFO, Gas, and Renewable Technology equipment.
The scope of the company's services mainly includes import, export, and indenting of different products and hydrocarbon energy commodities. They are also involved in business with defense services and other law enforcement agencies. The company is enlisted with Directorate General Defense Purchase (DGDP), Naval Supply and Stores Dept. (NSSD), Bangladesh Ordnance Factory (BOF) & other allied organizations.
U A E Moitry Complex
Hs # 2 [4F/1], Rd # 17, Block – C
Banani, Dhaka – 1213
Bangladesh
---
Military Experts Depend on ADF Digital Forensics Software for Media Exploitation
Military leaders who need to protect a nation find value in rapid field intelligence and media exploitation.
ADF is the leading choice for Sensitive Site Exploitation. ADF's Triage-G2 and Triage-G2 PRO products enable field operators to rapidly collect and exploit captured equipment, media, and documents in theaters of operation around the world for:
Digital investigations

National security needs

Counter-terrorism

Force protection

Cybercrime investigations

Customs and Border
Operators provided with ADF Media Exploitation and digital forensic software are equipped to inventory, acquire and analyze all aspects of a sensitive site including digital photography, documents, and electronic media from mobile phones, computers, and devices. As the leading media exploitation tool, ADF provides powerful entity extraction and multilingual text analysis and translation to English in 230+ languages.
Triage-G2® is the leading digital forensic triage software typically deployed in biometric kits for Sensitive Site Exploitation or document and media exploitation which are used in forward operating positions or for treat protection.