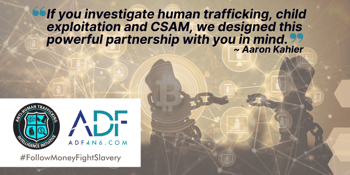 ADF Technology Partner, The Anti-Human Trafficking Intelligence Initiative is a a non-profit organization established in 2019 with a mission to combat global human trafficking by leveraging corporate social responsibilities directly through advocacy awareness, intelligence integration, technology advancement and strategic data collaboration. ATII aspires to pioneer necessary change in the approach to trafficking prevention, detection, reporting and collaboration to achieve justice and save lives.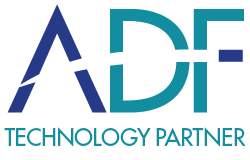 The joint partnership between the Anti-Human Trafficking Intelligence Initiative and ADF Solutions empowers field agents to prioritize the human in human trafficking. Law enforcement agents come face to face with human trafficking in the field on a daily basis. The rapid growth in digital data means that investigators have less time to search more data for relevant information. The ADF ATII Search Profiles are designed to provide police and field agents with both speed and accuracy.
These digital forensic search profiles leveraged inside ADF tools use hash values and PhotoDNA to alert investigators of potential human trafficking to include sexual exploitation and labor trafficking.
ADF software has been known for more than fifteen years as a leader for investigators working Child Sexual Abuse Material (CSAM) investigations. These new ATII Search Profiles extend ADF's digital intelligence reach beyond the software's built-in Project VIC and the Child Abuse Image Database (CAID) capabilities, to help focus field agents in important evidence that will help them follow money to fight modern slavery.
ATII was founded by Aaron Kahler, who serves as the non-profit's Chief Executive. Aaron has been fighting fraud with a background in financial crime investigations, compliance and consulting. In his career, he spent time working for the New York State Office of the Attorney General and MasterCard as a fraud investigator. Aaron is leading Team ATII to #FollowMoneyFightSlavery by working closely with ADF as well as major banks and financial institutions globally.
ATII is a Member of the

Anti-Human Trafficking Cryptocurrency Consortium (ATCC)
To #followmoneyfightslavery ATII focuses on the money. ATII is a member of the Anti-Human Trafficking Cryptocurrency Consortium (ATCC) which has more than 100 individual members and 40 organizations represented within including Exchanges (i.e., Binance, Coinbase, Paxful, Gemini), BitATM/Crypto-Kiosks (Coinsource, DigitalMint, CoinFlip), Crypto Tracing Software (i.e., CipherTrace, BIG, Crystal Blockchain, Merkle Science), Advisory Consulting (i.e., K2, Guidehouse, FTI, BlockTrace Cipherblade) and Law Enforcement.

High-Risk Human Trafficking Data:
The HRHT Data set is over 1-million-line items of data from 121 countries that includes names, numbers, emails, business names and other attributes. We get it from scrapping illicit sex sites, massage parlor sites, sex forums and the dark web. Our partners scrub it against their customer/user base and financial institutions also scrub against their transaction base to look for potential hits.
"Project Hades"
ATII has developed a Darkweb Intelligence Platform that scrapes darkweb sites. It collects many different artifacts out of these pages/.onion URLs like crypto address, emails, IP addresses, headers, etag, ssh keys, etc.
You can also perform link analysis. Commercial for-profit organizations selling significantly less impressive versions of what we created are charging $100k+ per license. We would love to give you and your team a demo to show you its capabilities (which includes understanding your org and clients' reputational risk on the dark web).
Cryptocurrency Risk Data
ATII has compiled data on over 900 exchanges covering ownership, key employees, investors, and agents where available. This data is used for reference in a banking scenario for financial institutions to identify the source of funds and risk relationships.
As we all know there are scammers out there using crypto to perpetrate criminal activity. We have also identified leading scams and risks within the crypto space and have cataloged that in this file. This file is a work in progress and the data set is growing every week as we discover new information that is of interest to our customers.
In the road map for this data set, ATII also has a project to catalog all tokens and the associated projects that they are related to. The file is delivered in CSV XML or can be used via a JSON space or XML API.