The Best Digital Forensic Companies in THE UNITED Kingdom
Looking for the best, most reliable, and knowledgeable cyber and digital forensic partners in the UK? Here's our list of our best partners.
Learn more about the ADF Authorized Partner program, the ADF Ambassador program and about ADF Technology Partners.
Solving Digital Investigations across the United Kingdom
Cybercrime is on the rise across the United Kingdom and ADF Solutions is partnered with the best digital and cyber forensic partners across the U.K. to deliver fast, reliable digital forensics tools to speed investigations of all types:
Counterterrorism
Child Exploitation - working with MOSOVO and OSEC teams across the country
Human Trafficking
Labor Trafficking
Fraud
Economic Crimes
Probation and Parole violations
The two common use-cases for ADF digital forensic tools in U.K. are by Police who use Mobile Device Investigator or Triage-Investigator to triage electronic devices on-scene. Digital Forensic Labs in the U.K. are using Digital Evidence Investigator PRO to prioritize and investigate incoming phones and computers.
ADF has done a great job integrating Project VIC capabilities into their digital forensic software so investigators can quickly work to stop child exploitation on-scene.
Rich Brown, CEO Project VIC International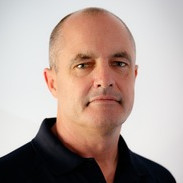 ADF Digital Forensic Software and Tools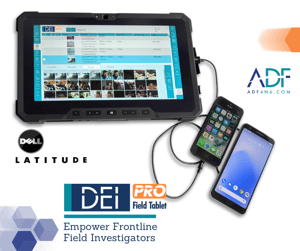 Meet the best digital forensic tools developed by ADF Solutions. All ADF products are built on the same intelligent forensic search engine and are designed with rapid scan capabilities. ADF tools focus on automation and ease of use for deployment to both field investigators and lab examiners. Our focus is collecting forensic artifacts fast, which is why we've been both a pioneer and leader in forensic triage and automated investigations for 15+ years.
Our SearchPak® technology revolutionized triage and digital forensic examinations. This technology enabled non-technical investigators to deploy forensic triage tools which maintain chain of custody and stay within the search parameters defined by forensic examiners. In short, we enable our users to find and focus on the relevant evidence quickly.
ADF software leverages Artificial Intelligence (AI) and Machine Learning (ML) to quickly analyze digital evidence, tag matches, and automatically classify media files (people, guns, money, CSAM, vehicles, etc.). The optional Rosoka Add-On lets investigators leverage Natural Language Processing (NLP) capabilities for entity extraction, text analysis and English language gisting of 230+ languages.
Thanks to ADF's excellent image and video recognition capabilities, ADF tools are frequently used to help combat Child Sexual Abuse Material (CSAM) and investigate Human Trafficking cases.
Common Features
Automated / easy-to-Learn
Mobile Preview capabilities - view evidence in seconds
Rapid artifact & file collection with out-of-the-box forensic scans
Timeline view connects people to files and artifacts
Highly configurable to build your case
Standalone Report Viewer (share with prosecutors and investigators at no extra cost)
ONLINE CERTIFIED TRAINING
ADF Certified Training is designed to help investigators and examiners quickly learn and master ADF Solutions digital forensic and triage software. The training is designed for both technical and non-technical students to prepare you with the knowledge and skills you need to use ADF software tools on-scene, in the field, or in the forensic lab.