---
Just graduated? We're looking to interview recent college graduates for our Sales / Business Development Representative position!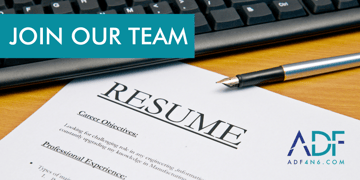 ADF Solutions is a mission-driven cyber forensics software company and the leading provider of intelligent digital forensics and media exploitation software. Leveraging an innovative approach, our easy-to-use tools rapidly extract actionable intelligence to help identify and capture suspects who are a threat to communities or national security. Widely deployed for field investigations, ADF digital forensic tools are actively used by defense, intelligence, law enforcement, border security, and other government agencies worldwide. Our tools are used for processing and analyzing smartphones, computers, external drives, drive images, and other media storage (USB flash drives, memory cards, etc.).
The company is seeking a talented and enthusiastic candidate for a full-time position to fulfill the role of remote Sales / Business Development Representative.
As Sales / Business Development Representative, your primary responsibilities will include:
Manage, work, and support Sales Representatives to grow the company's pipeline and help grow a territory book of business
Source new sales leads through networking, outbound cold calls and emails
Follow-up to qualify and work inbound sales leads
Manage leads from marketing campaigns, company website, conferences, sales pipeline, and book of business
Research accounts, identify key players, and generate interest
Qualify, schedule, and lead effective product demonstrations with the forensic team
Attend industry conferences and client meetings
Close sales and achieve quarterly quotas
Utilize ADF's CRM to maintain data for assigned accounts/clients
Work with Marketing Department to create new campaigns for lead generation
Benefits and Compensation:
Remote work
Competitive salary corresponding with experience
Commission and bonuses based on performance
Paid vacation, sick, and holiday leave
Group Health, Life, and Disability Insurance benefits
401(k) Plan with company match
Required Qualifications & Skills:
Demonstrated academic success and/or two or more years of Inside sales experience with demonstrated sales success
Excellent computer skills and proficiency with Google G Suite or Microsoft Office
Strong verbal and written communication skills
Self-motivated, hardworking, and driven, with an ability to work with minimal supervision.
Bachelor's Degree or equivalent work experience
Experience using Salesforce or HubSpot Customer Relationship Management (CRM) Database to manage pipeline
Detail-oriented, reliable and professional
Strong organizational and time management skills with an ability to prioritize and work across time zones
U.S. citizenship or valid work permit
Other Qualifications (Preferred):
Experience with using a Customer Relationship Management (CRM) Database to manage pipeline
Experience selling technical solutions (software or hardware)
Knowledge and sales experience with government agencies and understanding of government procurement cycles
Experience with Salesforce or HubSpot
Bilingual - Fluent in Spanish (Oral/Written)
Location: Remote within the United States
Principals only. Recruiters - please do not contact us.
Email your resume and cover letter to jobs at adfsolutions.com.
ADF Solutions, Inc. is an Equal Opportunity Employer and discrimination based on race, color, national origin, age, or sex is prohibited
Visit the ADF Careers page.