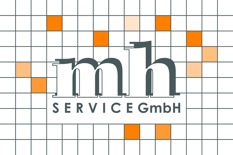 With more than 20 years of experience, mh SERVICE is one of today's leading providers and suppliers of products and services related to digital and IT forensics and the company is Europe's only forensics supplier with its own hardware development and manufacturing departments.
In addition to being an ADF Authorized Partner, mh SERVICE represents numerous market leaders of forensic hardware and software to provide you with the full range of storage, high-end and network solutions from a single source. Solutions include small devices, to workstations, mobile labs and servers, right up to fool-proof high performance Cluster Labs. Customers include:
Government agencies
European and International authorities
Medium and large-sized companies and institutions
Universities
Milestones in mh SERVICE company history include:
First contract signed with the German government to supply portable-PCs
High Performance Cluster Labs, High Availability Storage Solutions
The manufacture of mh SERVICE metal cased Portable-PC known as the ATLAS Series
One of Tableaus' best forensic hardware resellers
First contracts for digital forensics laboratories for data recovery signed by Interpol
In-house' training centre for Digital Forensics and Data Recovery
Completion of the 'Lab Cube' – the evolution of 'Paladin' – a fully operational independent mobile IT-forensic laboratory in transportable container form
The creation of innovative cluster systems, such as Password Recovery Accelerator Clusters
Contact mh SERVICE to discuss your digital and IT forensic needs in Europe.
mh SERVICE GmbH
Barthelsmuehlring 24
76870 Kandel
Germany
See a list of the Best Digital Forensic Companies in Europe.
---
Become a Mobile Device Investigator
Learn how to collect digital evidence beginning on-scene or in the lab. Taught by Rich Frawley, ADF's digital forensic expert and law enforcement veteran, students will learn how to configure Mobile Device Investigator, operate the digital forensic software, analyze and interpret the evidence and forensic results, and finish with a comprehensive report. This course contains a combination of lectures, videos, hands-on exercises, knowledge checks, and tests. A passing grade is required to obtain the ADF Mobile Device Investigator Certified User Certificate.