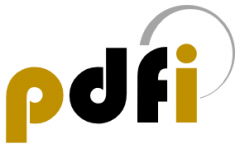 ADF Authorized Partner PDFI is a Service Disabled Veteran Owned Small Business (SDVOSB) founded by Clayton D. Shilling, an industry leader with extensive experience in digital forensics operations and organizational management. Mr. Schilling has worked in and assessed accredited laboratory environments and has built local and regional federal and private digital forensics laboratories and programs from the ground up.
Mr. Schilling leads PDFI following a successful career as:
A special agent for the U.S. Army Criminal Investigation Division,
Group supervisor of the DEA Digital Evidence Laboratory
Forensics Senior Manager and Laboratory Director of the CACI Digital Forensics Lab
Mr. Schilling has extensive experience with ADFf software including Triage-Investigator®. He is a certified ASCLD/LAB Digital Forensics Technical Assessor and has assessed federal, state, local, international, and commercial digital forensics operations. He was the first and only practitioner to sit on the ASCLD/LAB Board of Directors. He participates as a member of the ANSI-ASQ National Accreditation Board (ANAB) Accreditation Council for Forensics, the Scientific Working Group on Digital Evidence (SWGDE), and the Organization of Scientific Area Committees for Forensic Science (OSAC), Digital Evidence Subcommittee and serves as a guest speaker at Techno-Security & Digital Forensics, High Technology Crime Investigation Association (HTCIA), and The International Association of Chiefs of Police (IACP) conferences.
About Precision Digital Forensics, Inc.
PDFI's digital forensic services are designed to collect, preserve, store, process, analyze, report on, and dispose of desktop and laptop computer systems, servers (File / SQL / Exchange / Cloud), digital storage media, and targeted electronically stored information.

PDFI staff follow standard digital forensics processing models and use computer forensic best practices, procedures and methods that are industry accepted, peer reviewed, and follow guidelines published by the Scientific Working Group on Digital Evidence (SWGDE) and the Organization of Scientific Area Committees (OSAC) for Forensic Science, which ensures evidence integrity and court admissibility. Forensic services are offered as:
Onsite data collection, triage and seizure support
In laboratory collection and processing at PDFI's digital forensic facility
At client-site locations
Additional services: hard drive recovery, tape restoration, encryption/password recovery
PDFI team includes qualified, certified and security-cleared staff who have extensive hands-on training and experience using the latest industry-accepted data collection and processing tools to provide effective, efficient computer forensics solutions throughout the data management life cycle.
Precision Digital Forensics, Inc.
Fredericksburg, Virginia
info@pdf-i.com
+1 (540) 288-4600