ADF Triage Training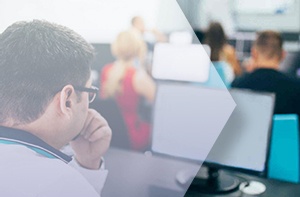 We offer a 2-Day hands-on, instructor-led training for Triage-G2® (TG2). Trainees in this forward operator forensic triage training will learn how to configure Triage-G2®, operate the software and interpret results.
Deployment: The triage tool is ideal for special operations and forward operators as it is deployed for reconnaissance on a small, portable USB key.
Course Outline
Introductions & Getting Started
Digital Forensic Triage Basics
Overview of How to Use

Triage-

G2®

Triage-

G2® Terminology – Artifact Captures

Triage-

G2® Terminology – File Captures

Triage-

G2® Search Profiles – Quick, Intermediate, and Comprehensive

Triage-

G2® Workflow
Setup & Installation
Triage-G2

® software installation and the Windows Assessment and Deployment Kit (WADK)
Booting and BIOS
Accessing BIOS/UEFI Setup
Accessing Boot Menu
UEFI and Fastboot Issues
Booting Apple Macintosh computers
Capture: Conducting a Scan
Case Study: Scanning attached media
Case Study: Scanning drive images
Case Study: Carrying out a boot scan
Case Study: Carrying out a live scan
Analysis: Navigating Triage-G2
Navigating Capture Results
Understanding Picture, Video, Keyword, Files and Timeline Views
Column Settings
Filtering Captures and Picture, Video, Keyword, Files and Timeline Views
Tagging
Commenting
Reporting
Case Study: Creating appropriate reports
Reporting - HTML
Reporting - CSV
Reporting – Stand-alone viewer
Imaging
Advanced Issues
Importing Search Profiles
Implications of thorough file identification and searching within containers
File type creation and implications
Searching browser cache issues
Case Study: Knowledge check
Get in touch with us today to discuss your training needs, learn more, or set up a private training for your forward operators, special forces, investigators or examiners.