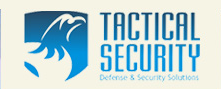 ADF Authorized Partner, Tactical Security is a leading public safety systems company based in South Florida which brings 25 years of experience delivering proven technology for security forces. The company provides international security consulting and works to develop security projects with governments in Latin America including:
Argentina
Brazil
Chile
Mexico
Paraguay
Uruguay
Tactical Security's extensive experience in the security world brings reliability, efficiency and transparency in the relationship the company develops with its customers.
Tactical Security offers a full line of security and exploitation products representing solutions from U.S., Germany, the UK, France and Netherlands.
The company offers the following products:
Site Exploitation & Digital Forensics
Communications Intelligence
Electronic Countermeasures
Electronic Measurements
Face Recognition Software
Remote Optical Monitoring
Unmanned aerial surveillance
Safety citizen
Software traffic controller
---
TACTICAL SECURITY, compañía líder en Sistemas para la Seguridad Ciudadana, cuenta con una experiencia de más de 25 años, suministrando tecnología probada por las fuerzas y cuerpos de seguridad del estado. Trabajamos en el desarrollo de proyectos de seguridad juntos a gobiernos de países de Latinoamérica, Argentina, Brasil, Chile, México, Paraguay y Uruguay.
Nuestra amplia experiencia en el mundo de la seguridad son garantías de seriedad, eficiencia y de transparencia en la relación con nuestros clientes.
TACTICAL SECURITY, cuenta también con un eficaz servicio de asistencia técnica, para instalaciones y mantenimiento, garantizando toda nuestra línea de productos.
---
Contact Tactical Security
Tactical Security Defense & Security Solutions
---

SMARTPHONE & COMPUTER MEDIA EXPLOITATION
Triage-G2® PRO now with Rosoka Entity Extraction and Gisting capabilities is ADF's award-winning media exploitation tool deployed by special forces, military and intelligence agencies worldwide. The tool has a proven track record supporting sensitive site exploitation operations (including DOMEX, MEDEX, Tactical Media Exploitation, and bio-metric identity).

Designed for non-technical operators, Triage-G2 PRO will rapidly scan, extract, and analyze critical intelligence from iOS/Android smartphones, tablets, computers and digital devices. The tool can be deployed in the field for reconnaissance on a small, rugged USB key.
Includes computer forensic capabilities of Triage-G2®and Mobile Device Investigator® iOS/Android capabilities in a single license
Easy for Field Operators
Rapid Artifact & File Collection with Out-of-the-Box Forensic Scans
Ideal for Identity Management Kits
Avail Forensics TriTech Digital Forensics