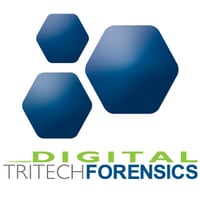 TRITECH Digital FORENSICS focuses on efficiency, accuracy, and scalability, all at an affordable price. Investigators must be armed with the best tools for quickly analyzing electronic evidence from a scene to build solid cases to win convictions. Our Momentum Digital Forensics products are built with the best and latest technology platforms and components. With Velocity, the operator receives a solid basis for the imaging of case data for analysis, with the ability to post results in an intuitive report format.

Our Momentum Digital Forensics line offers all the components necessary to build a state-of-the-art digital forensics lab. The Velocity Digital Forensics product line includes all-in-one Mobile Triage Kits that allow for capture and viewing of the suspect data at the scene.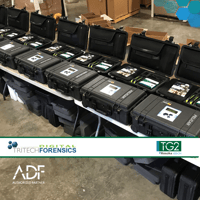 In addition, we offer Workstations for examiners and investigators to utilize during discovery and Storage Towers for both long-term storage and secure live access to all cases. Our expanded line now includes both stationary and mobile Interview Solutions featuring top-of-the-line components, freeing the investigator to focus on the the interview and not the equipment.

At TRITECH Digital FORENSICS, we focus on meeting the specific needs of each agency, realizing that one size does not fit all. We will gladly provide an individualized quote based on your needs and preferences.

TRITECH Digital FORENSICS
800-438-7884 x7943
Visit the online store
---
INTELLIGENT MEDIA EXPLOITATION
Work with TriTech to learn more about Triage-G2® with Rosoka Entity Extraction and Gisting capabilities as part of your media exploitation kit for forward operators. ADF's award-winning media exploitation tool is deployed in TriTech kits by special operations and military operators worldwide. The tool has a proven track record supporting sensitive site exploitation operations (including DOMEX, MEDEX, Tactical Media Exploitation, and bio-metric identity).

Designed for non-technical operators with a simple 2-step process, Triage-G2® will rapidly scan, extract, and analyze critical intelligence from computers and digital devices. The tool can be deployed in the field for reconnaissance on a small, portable USB key.
See a list of the best digital forensic companies in the United States.