Industry Events: Network, Learn, Grow
Here's a list of the best 2021 digital forensic conferences around the world designed to help promote training and skills needed to collect and analyze digital evidence from computers and mobile devices.
Note: The COVID-19 Pandemic is causing some digital forensic conferences to be moved online to virtual events. Other events are getting postponed or cancelled. Please check with the individual conference organizer to verify dates and locations.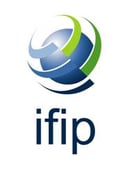 Seventeenth IFIP Working Group 11.9 International Conference on Digital Forensics
When: February 1-2, 2021
Where: Remote via Microsoft Teams
Why Attend: Designed to advance the "state of the art" of research and practice in the emerging field of digital forensics, this conference is ideal for scientists, engineers and practitioners.
---

General Police Equipment Exhibition & Conference (GPEC Digital)
When: Moved to May 31 - June 2, 2022
Where: Frankfurt, Germany
Why Attend: Known as the General Police Equipment Exhibition & Conference (GPEC), this conference and exhibition brings together police and security authorities as a "one Stop Shop" for police and security equipment for the digitization of law enforcement and public security.
---

Techno Security & Digital Forensics
Denver, CO USA: August 2 - August 4, 2021
Myrtle Beach, SC USA: June 6 - June 9, 2021
San Diego, CA USA: October 25 - October 27, 2021
Why Attend: The Techno Security & Digital Forensics Conference brings together leaders in the digital forensics and cybersecurity industries and fosters collaboration between government and private sectors. "Techno" as it is often referred to within the industry, is designed to build awareness internationally in the field of IT security and digital forensics.
---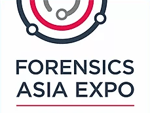 Forensics Asia Expo
When: Appears cancelled
Why Attend: Set apart by its unique focus on the latest developments and debates within Asia's forensic community, Forensics Asia Expo provides a definitive source of education, training and networking for professionals who attend.
---

International Conference on Digital Forensics and Justice System
When: Appears cancelled
Why Attend: The ICDFJS 2021 conference brings together leading academic scientists, researchers and research scholars to exchange and share their experiences and research results on all aspects of Digital Forensics and the Justice System.
---

National Cyber Crime Conference
When: April 26 - April 28, 2021 #2021NCCC
Where: Norwood, Massachusetts (May move virtual or Hybrid)
Why Attend: Following the 2020 Virtual Conference the NCCC conference hosted by the MA Attorney General's Office features 100+ digital forensic training sessions for police and investigators.
---

Forensics Europe Expo
When: September 14 - September 16, 2021
Where: London, United Kingdom
Why Attend: This year's event will take place with Security & Counter Terror Expo and UK Security Week and attracts 1,500+ international forensics professionals from government, law enforcement, forensic laboratories, private sector, military and intelligence, as well as legal sector and university professionals.
* Note is typically held in conjunction with the Security & Policing Home Office Event.
---

International Association of Forensic Sciences (IAFS)
When: November 20 - November 24, 2023
Where: Sydney, Australia
Why Attend: The symposium brings together the forensic science societies of Australia and New Zealand at the International Convention Centre in Sydney to exchange best practices and scientific and technical information in the field of forensic science. The goal of the event is to share and consider strategies and operational improvements to improve the field of forensics, document and digital forensics.
---
Congreso Informatica y Ciberseguridad 2021
When: Postponed
Where: Madrid, Spain
Why Attend: Sponsored by ADF Authorized Partner Ondata International, and Red Seguridad magazine, this annual conference is ideal for investigators, lab examiners and anyone who is interested in the latest cybersecurity, incident response, risk management, electronic discovery or investigation technology.
---
Emirates International Forensic Conference & Exhibition
When: February 10 - February 15, 2021
Where: Dubai, UAE
Why Attend: Sponsored in conjunction with the Dubai Police as the strategic partner covering digital investigation services and equipment.
---
When: April 16, 2021
Where: Illinois Institute of Technology, Wheaton, Illinois
Why Attend: Created by the Center for Cyber Security and Forensics Education (IIT C²SAFE) and is an industry-focused technical conference (not an academic conference). This event is Chicago's premier cybersecurity conference. It attracts 200+ professionals for discussion and debate over forensics, security, data/information governance, cyber crime and security, cyber security legislation and legal issues, ethical hacking, eDiscovery, cloud forensics, steganography, policy and compliance, privacy, wireless security, cloud computing, identity theft, and more.
---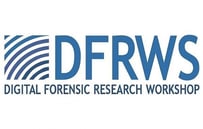 DFRWS - Digital Forensic Research Workshop
DFRWS EU: March 29 - April 1, 2021 (Virtual Conference)
DFRWS USA: July 12 - July 14, 2021 (Virtual Conference)
DFRWS APAC: January 27 - January 29, 2021 (Virtual Conference)
Why Attend: This event organized by DFRWS, a nonprofit, volunteer organization that is brings together individuals and organizations interested in digital forensics to help address emerging challenges in the field of digital forensics. The event features industry leading keynotes, hands-on workshops, lectures, panel discussions as well as demos and poster sessions.
---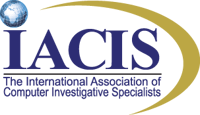 International Association of Computer Investigative Specialists (IACIS)
When: April 26 - May 7, 2021
Where: Orlando, Florida
Why Attend: Widely respected as one of the best training events for law enforcement, this event is focuses on Basic Computer Forensic Examiner training. BCFE students receive a laptop computer, write-blocker, USB 3.0 external hard drive, thumb drive, training manuals, and other equipment to take home with them at the successful conclusion of the training.
---
Annual ADFSL Conference on Digital Forensics, Security and Law
When: May 2021
Where: Daytona Beach, Florida
Why Attend: Sponsored by Embry-Riddle Aeronautical University, Purdue University and the University of Texas San Antonio, this official conference of the Association of Digital Forensics Security and Law provides an for the presentation and discussion of original research and curriculum about digital forensics and its relationship to security and law.
---
Ontario Forensic Investigators Association Annual Conference
When: May 10 - May 13, 2022
Where: Niagra Falls, Ontario, Canada
Why Attend: The OFIA 2021 has been postponed. This educational conference is sponsored in conjunction with local Canadian law enforcement.
---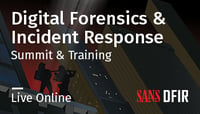 SANS Digital Forensics and Incident Response Summit & Training 2021
When: July 16 - July 25, 2021
Where: Virtual Summit & Training
Why Attend: The annual SANS DFIR Summit brings together an influential group of experts, immersion-style training, and industry networking opportunities for a multi-day training event that features highly technical summit talks, as well as hands-on courses taught by authors and instructors.
---

High Technology Crime Investigation Association
When: May 4 - May 7, 2021 (Canada Cyber Summit)
When: September 26 - September 29, 2021 (International)
Where: Phoenix, Arizona
Why Attend: This conference, for law enforcement, is one of the premier high tech investigation conferences in the world and it is focused on solving digital crimes and offers lectures, labs and pre-conference training. Training is taught by "investigators for investigators".
---
Special Note Regarding COVID-19
With COVID-19 causing the cancellation or postponement of many 2020 Digital Forensic Conferences, our hope is that 2021 will lead to many of the events being delivered as scheduled either in-person or virtually. The events listed above are great for anyone interested in networking and pursuing digital forensic jobs or careers in forensic science.