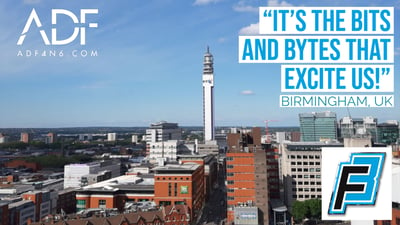 ADF's digital forensic team will be participating in the First Forensic Forum (F3) annual conference and training workshop. The 19th annual event will take place November 12-14, 2019 in Birmingham, United Kingdom.
The location of this year's event is near Birmingham City Centre and in the proximity of Birmingham University.
Founded in the 1990s, F3 is a nonprofit organization which provides affordable digital forensic training to government, education and private sector members.
The digital forensic focused organization hosts their annual conference and training to provide low cost technical training which is designed to keep forensic experts up to date on the latest trends in computer and mobile technology to combat cybercrime. Vendors and industry experts provide training, demonstrations and exhibit for the benefit of the law enforcement, military, academic and private investigator attendees.
The organisation is currently run by Gareth Davies, a senior computer forensics lecturer and researcher in the Faculty of Computing, Engineering and Science at the University of South Wales.