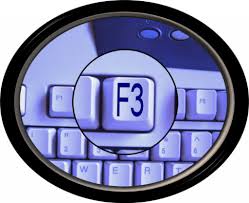 If you're in the digital forensics field, you won't want to miss the opportunity to attend the First Forensic Forum (F3) Annual Training Workshop. This event, being held in the United Kingdom, is open to any organizations focused on digital forensics. Not only will you have the chance to network with other professionals in the field, but you'll also be able to enhance your knowledge on the technical aspects of digital forensics.
As we all know, computer technology is constantly evolving and advancing. This is why it's crucial for forensic computing analysts to stay up-to-date on the latest advancements and techniques. The F3 Training Days and Seminars are specifically designed to provide attendees with the opportunity to do just that. By drawing upon the expertise of member organizations, the First Forensic Forum aims to help forensic computing analysts expand their knowledge and update their skills.
The majority of F3 members are involved in the analysis of computer-based evidence of various types, making this event the perfect opportunity to learn from experts in the field. Additionally, some F3 members are also authors and manufacturers of forensic computing tools and solutions, giving attendees the unique opportunity to see the latest tools and technology in action.
Attending the First Forensic Forum Annual Training Workshop is not just about improving your technical skills in digital forensics. It's also a chance to build relationships with other professionals in the field, exchange ideas, and learn from one another. You'll be among like-minded individuals who share your passion for digital forensics, and this can lead to valuable connections and collaborations that can benefit your career.
The First Forensic Forum is a community of professionals who work together to advance the field of digital forensics. By joining this community, you'll have access to resources and expertise that you wouldn't have otherwise. You'll also be able to stay up-to-date with the latest trends and technologies in the field, which is essential for staying ahead of the game.
Attending the First Forensic Forum Annual Training Workshop is an investment in your career. You'll come away with new skills, knowledge, and connections that can help you take your career to the next level. Whether you're just starting out in digital forensics or you're a seasoned professional, you'll find something valuable at this event. Don't miss out on this opportunity to grow and learn with the best in the field!