Police Week Provides Much Needed Camaraderie For Our Police
It's indisputable that all of us throughout the United States benefit from the work of our police officers. Indeed, they do all they can to keep our communities safe and orderly. Police Week is a great opportunity to celebrate law enforcement professionals and all they do every day of the year.
President John F. Kennedy declared this week National Police Week fifty-seven years ago, designating May 15 as Peace Officers Memorial Day.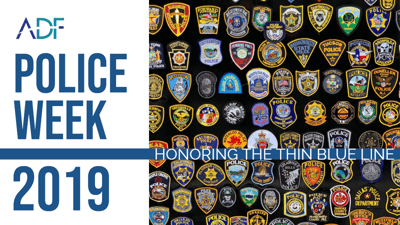 In part, this event exists in order to honor the unfortunate number of police officers that have fallen within the line of duty. Police Week also provides officers an opportunity to wind down and catch up with their colleagues. For example, Police Week Tent City offers live music, food, and beer. On May 15th, the two-hour long memorial service commemorating fallen police officers will begin at 11:00 a.m. Here are the five things you need to know about Police Week 2019:
1. All Are Welcome
All law enforcement officials are welcome. This includes current and former personnel. Even police officers from around the world attend and this week's event included police from as far away as Australia.
2. Humble Beginnings
What we know as a gigantic celebration today began as a somber gathering of merely 120 members of law enforcement and their supporters. Today, this Police week is celebrated by anywhere from 25,000 to 40,000 people throughout the United States.
3. Events Happen Around the County
The biggest events take place in Washington, DC. Check with your community or local police department to find local events to attend.
4. Look Forward to All Types of Events
Events range, but include tours, a 5k run, vigils, seminars, open houses and various activities for all who want to participate. Many of these family-friendly events feature live music, food, and plenty of beer for the grown-ups! Last night,
5. Police Week Tent City
The Fraternal Order Of Police DC Lodge #1 in Washington DC holds daytime and evening events for police officers. Police Week Tent City begins May 13 and ends on May 15, taking place in Washington, DC. The events within Washington DC are the biggest events of Police Week.
Police Week is a great way to allow our police officers to get much-needed support and encouragement to do the especially difficult work they do.
6. Additional Discounts
HTCIA: The High Tech Crime Association is extending the early bird registration rate for the 2019 Conference & Expo during National Police Week. Seize this opportunity to join your colleagues and register for the 2019 International Conference & Training Expo at the reduced early bird rate through Friday, May 17th. HTCIA 2019 in Chicago is a 3-day gathering of experts with hands-on labs and lectures.
Flags of Valor: Our partner, is extending a 10% discount plus free US shipping to Law Enforcement for 30 days using code "ADF" in the Flags of Valor online store. Flags of Valor makes beautiful handmade "Thin Blue Line" flags and other commemorative items which are all made by U.S. combat veterans. Every dollar you spend helps employ service men and women transitioning to civilian life.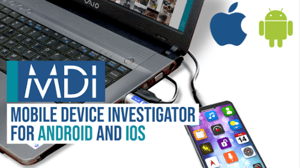 At ADF Solutions, we support police officers by providing them the technology they need to do their jobs more efficiently and effectively. Our Mobile Device Investigator for iOS and Android forensic investigations is designed to make it a little easier for our law enforcement officers to continue the work they eagerly and humbly afford us every day.
If you missed Police Week 2019 but want to discover more police and some of the best law enforcement conferences and events in the United States, we've compiled a list for you.