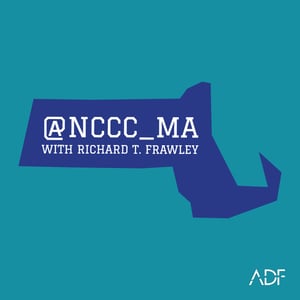 Here are a few of the highlights of the best parts of the 2018 National Cyber Crime Conference hosted by the Massachusetts Attorney General's Office (AGO) this past week.
More Than 100 Digital Forensic Training Sessions for Police and Investigators
Local, state and federal agency attendees with varied experience and diverse backgrounds were able to attend a plethora of the best in-person digital and computer forensics education available. With labs and lectures delivered by educators, trainers and fellow forensic specialists, attendees were able to choose from a wide range of topics including:
On-Scene Digital Investigation Best Practices: From Search Warrant to Court Ready Paperwork (R. Frawley)
Damaged Device Forensics (S. Watson)
6 Keys to Conducting Effective Smartphone Forensic Investigations (A. Schroader)
Simple RAM Acquisition & Analysis (J. Shackelford)
What can I learn from Windows system files? Looking into registry, jumplist, prefetch and other forensically important places (O. Perekrestova)
Live System Incident Response - RAM Capture (Bien & Diaz)
osTriage (J. Rich)
Internet of Things Forensics - How can the IoT impact our Investigations (J. Rajewski)
Mobile Device Forensics (G. Kessler)
Virtual Currency Investigations (B. Leopard)
Windows Forensics Environment (Bien & Riley)
Forensic analysis of modern browsers: Windows, Mac OS and smartphones (O. Perekrestova)
Bitcoin Forensics (T. Carver)
Triage 101: 5-Minute Live Forensics (J. Shackelford)
Video Acquisition & Processing Workflow (T. Bates)
Attendees from over 400 Agencies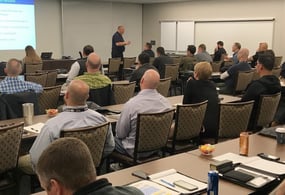 In addition to training, there's a clear benefit for attendees to meet and interact with other law enforcement officers and prosecutors from across the United States. The cyber crime event has attracted more than 17,000 attendees over the years thanks to the Massachusetts AGO. Police, prosecutors and forensic examiners from as far away as Hawaii (Hawaii Department of the Attorney General) to Idaho (Idaho State Police) to Memphis (Memphis Police Department) to the U.S. Virgin Island Police Department and the MIT Police Department have attended. Canada is typically well represented with attendees from Toronto to Vancouver.
Sessions Specifically for Prosecutors
Combating digital crime is a joint effort between police, forensic examiners and prosecutors. The National Cyber Crime Conference is widely regarded as one of the best law enforcement conferences since it has a specific track just for prosecutors with both lab and lecture sessions, including dedicated training on computer forensics for prosecutors, technology tools for prosecutors, child exploitation (ICAC) and a look into the online world of human trafficking - featuring the Polaris Project.
Terrorism Topics Relevant for Military and Federal Agency Attendees
With attendees from the US military (Navy, Marines, Air Force and Coast Guard) and leading federal agencies (Customs and Border Patrol, Postal Service, Secret Service, Marshals Service, Fish and Wildlife and others) the NCCC also this year included a track on Terrorism with presenters and panelists from think tanks, NYPD and experts in foreign and domestic terrorist threats.
NCCC Recommendations
The MA Attorney General's Office will announce the 2019 cyber crime conference as details become available. ADF will share details as they become available and you can check the AGO's NCCC web page. We recommend you book early to secure your spot and reserve your hotel accommodations.