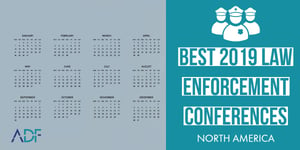 Annual law enforcement conferences are great events for networking with thought leaders and your peers. In addition, conferences can provide you with the opportunity to get timely, objective, relevant education from a variety of subject matter experts. You can benefit from training, knowledge sharing, and from the camaraderie and time spent with law enforcement professionals like you that have dedicated their careers to protect and serve.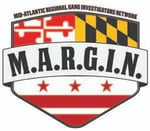 13th Annual Gang Training / Mid-Atlantic Regional Gang Investigators Network
When: March 3 - 6, 2019
Where: Hanover, Maryland
Why Attend: This annual training conference is restricted to sworn law enforcement officers, corrections officers and criminal justice professionals and is organized in partnership with the US Attorney's Office - District of Maryland, the American Military University and the Middle Atlantic-Great Lakes Organized Crime Enforcement Network (MAGLOCLEN).
---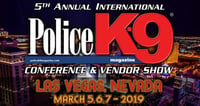 5th Annual International Police K-9 Conference & Vendor Show
When: March 5-7, 2019
Where: Las Vegas
Why Attend: If you're a K-9 officer, this is the must attend conference for police and military professionals who work with dogs.
---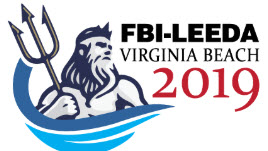 FBI-LEEDA 28th Annual Executive Education Conference
When: April 29 - May 1, 2019
Where: Virginia Beach, VA
Why Attend: This education-based event brings some of the top law enforcement thought-leaders in the profession and is open to law enforcement – sworn and civilian professional staff.
---
2019 National Interdiction Conference
When: April 28 - May 3, 2019
Where: Kansas City, Kansas
Why Attend: This event focuses on training and influencing a pro-active "All Crimes" approach to criminal interdiction and is coordinated by the National Criminal Enforcement Association.
---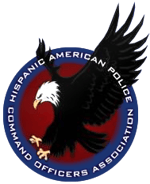 Hispanic American Police Command Officers Association Annual Symposium
When: April 29 - May 2, 2019
Where: Baltimore, Maryland
Why Attend: The HAPCOA is the oldest and largest association in the U.S. of Hispanic American command officers from law enforcement and criminal justice agencies at the municipal, county, state and federal levels. This year's national training symposium will also feature a career fair.
---

International Association of Law Enforcement Intelligence Analysts
When: April 29 - May 3, 2019
Where: Orlando, FL
Why Attend: The IALEIA annual training event is designed to help set high standards for professionalism in law enforcement intelligence analysis at the local, state/provincial, national, and international levels and this is perhaps, the best event for those working in the analytical side of law enforcement.
---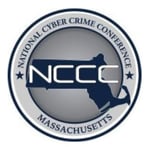 2019 National Cyber crime Conference
When: April 29 - May 1, 2019
Where: Norwood, MA
The NCCC event will feature "three days of extensive training full of instructions and conversations on the most recent and challenging cyber crime concerns for law enforcement. To learn more about the types of training, conference sessions, or to learn more about who typically attends, take a look our 2018 NCCC Highlights post.
---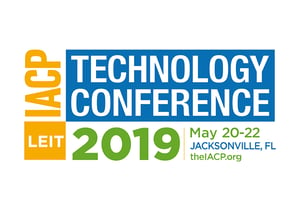 IACP Technology Conference LEIT 2019

When: May 20 - May 22, 2019
Where: Jacksonville, FL
The IACP Technology Conference is a professional law enforcement information technology event bringing together leaders in law enforcement to discuss the best ways to adopt and apply new technologies in policing to keep pace with sophisticated cyber-crimes. The event hosts up to 750+ attendees, roughly 50 education sessions, and 75 industry exhibitors.
---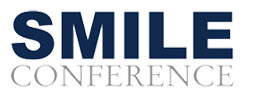 SMILE CONFERENCE 2019
When: May 20 - 22, 2019
Where: Houston, Texas
Why You Should Go: The SMILE annual conference is the leading event devoted to Social Media, the Internet and Law Enforcement initiatives. The organization pioneered the adoption of social media by law enforcement agencies across the world for public outreach, crime prevention, and forensics.
---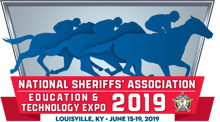 National Sheriff's Association Annual Education & Technology Conference 2019
When: June 15 - 19, 2019
Where: Louisville, KY
Why You Should Go: The NSA Annual Conference and Exhibition features vendor displays of products and equipment relevant to every aspect of law enforcement including; jails, prisoner transport, courtroom security, and police work.
---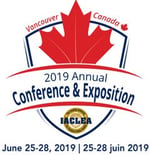 International Association of Campus Law Enforcement Administrators
When: June 25 - June 29, 2019
Where: Vancouver, B.C., Canada
Why You Should Go: The IACLEA 2019 annual conference will provide campus law enforcement professionals with the best educational programming for university police, a vendor showcase and training and tools to positively impact their jobs.
---
National Law Enforcement Exploring Leadership Conference
When: July 14-20, 2019
Where: Drug Enforcement Administration - Quantico Marine Base, Washington, DC
Why Attend: This conference is designed to inspire and educate law enforcement explorers who will be the future law enforcement professionals and leaders.
---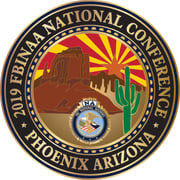 FBI National Academy Associates Annual 2019 Conference
When: July 20-23, 2019
Where: Phoenix, Arizona
Why Attend: FBINAA is one of the best networking events with more than 17,000 members from 170 countries. Training and learning sessions have been led by experts from the likes of: FBI, NYPD, Philadelphia Police Department, Department of Defense, Homeland Security, US Army War College, Ontario Provincial Police, leading technology companies such as Microsoft, and major retailers.
---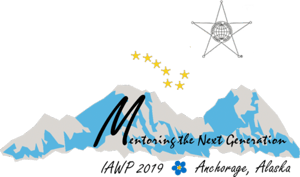 2019 International Association of Women Police
When: September 23-27, 2019
Where: Anchorage, Alaska
Why Attend: Since 1915, the IAWP has worked to strengthen, unite, and raise the capacity of women in policing internationally. The IAWP represents members in 60+ countries and supports the unique role women play in law enforcement by providing training, mentoring, peer support, and networking for members while highlighting issues affecting women in law
---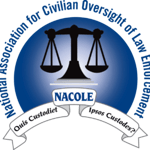 National Association for Civilian Oversight in Law Enforcement 2019 Conference
When: September 22-26, 2019
Where: Detroit, Michigan
Why Attend: The theme for the 2019 NACOLE conference is "Courage, Collaboration, and Community: Continuing the Movement" and the event brings together individuals and agencies working to establish and improve oversight of police officers in the United States.
---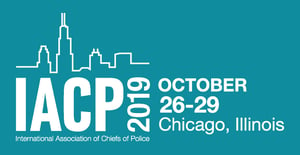 International Association of Chiefs of Police 2019 Conference
When: October 26-29, 2019
Where: Chicago, Illinois
Why You Should Go: The IACP annual conference provides law enforcement leaders with the new strategies, techniques, and resources they need to successfully navigate the ever evolving policing environment.
---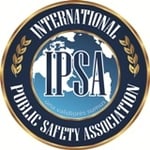 International Public Safety Association Annual Conference
When: June 2019 & September 2019
Where: Arizona & Washington, DC
Why You Should Go: The IPSA hosts an annual conference that brings together law enforcement, fire, EMS, telecommunications, emergency management and allied emergency responders from around the world and provides excellent networking and learning opportunities for the latest public safety best practices.
Still want more? Here's a list of the Best 2019 Digital Forensic Conferences.