23 Industry Events: Network, Learn, Grow
The knowledge and training you can gain at digital forensic conferences around the world can make the difference in crime solving. In addition to networking, annual conferences are one of the best ways to learn from peers, stay on top of the latest strategies and tactics, get an advance look at industry trends, and they can be a great place to talk face-to-face with digital forensic vendors. In addition to keynotes and lectures, many annual conferences also offer hands-on lab sessions or pre-conference training classes. Below is a list of some of our favorite annual conferences which are in addition to our list of 2020 Law Enforcement Conferences in North America.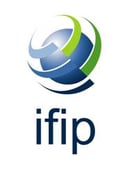 Fifteenth IFIP Working Group 11.9 International Conference on Digital Forensics
When: January 28-29, 2019
Where: Orlando, Florida
Why Attend: Designed to advance the "state of the art" of research and practice in the emerging field of digital forensics, this conference is ideal for scientists, engineers and practitioners.
---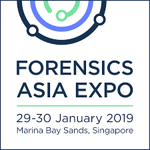 Forensics Asia Expo
When: January 29 - 30, 2019
Where: Marina Bay Sands, Singapore
Why Attened: Set apart by its unique focus on the latest developments and debates within Asia's forensic community, Forensics Asia Expo provides a definitive source of education, training and networking for professionals who attend.
---
21st International Conference on Digital Forensics and Justice System
When: February 4 - 5, 2019
Where: Bangkok, Thailand
Why Attend: The ICDFJS 2019 conference brings together leading academic scientists, researchers and research scholars to exchange and share their experiences and research results on all aspects of Digital Forensics and the Justice System.
---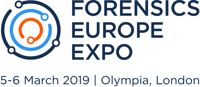 Forensics Europe Expo
When: March 5 - 6, 2019
Where: Olympia, London UK
Why Attend: This year's event will take place with Security & Counter Terror Expo and UK Security Week and attracts 1,500+ international forensics professionals from government, law enforcement, forensic laboratories, private sector, military and intelligence, as well as legal sector and university professionals.
* Note this overlaps with the Security & Policing Home Office Event March 5-7, 2019 also in London.
---
National Cyber Crime Conference
When: April 29 - May 1, 2019 #2019NCCC
Where: Boston, Massachusetts
Why Attend: Coming off the successful 2018 NCCC event, this conference hosted by the MA Attorney General's Office features more than 100 digital forensic training sessions for police and investigators. Read about the 2018 National Cyber Crime Conference.
---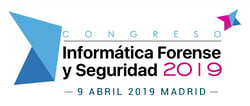 Informatica Forense y Seguridad 2019
When: April 9, 2019
Where: Madrid, Spain
Why Attend: Sponsored by ADF Authorized Partner Ondata International, and Red Seguridad magazine, this annual conference is ideal for investigators, lab examiners and anyone who is interested in the latest cybersecurity, incident response, risk management, electronic discovery or investigation technology.
---
Emirates International Forensic Conference & Exhibition
When: April 9 - 11, 2019 (Tentative)
Where: UAE
Why Attend: Sponsored in conjunction with the Dubai Police as the strategic partner covering digital investigation services and equipment.
---
FORENSECURE Cyber Security & Forensics Conference
When: April 9 - 11, 2019
Where: Illinois Institute of Technology, Wheaton, Illinois
Why Attend: ForenSecure'19 is an activity of the Center for Cyber Security and Forensics Education (IIT C²SAFE) and is an industry-focused technical conference (not an academic conference). The event attracts 200+ professionals for discussion and debate over forensics, security, data/information governance, cyber crime and security, cyber security legislation and legal issues, ethical hacking, eDiscovery, cloud forensics, steganography, policy and compliance, privacy, wireless security, cloud computing, identity theft, and more.
---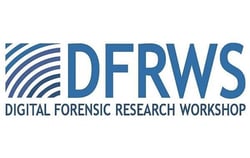 DFRWS - Digital Forensic Research Workshop
When: April 24 - 26, 2019
Where: Oslo, Norway
Why Attend: This event will be held at the National Criminal Investigation Service, KRIPOS Headquarters which is the location of the national police forensic laboratory. The event features industry leading keynotes, hands-on workshops, lectures, panel discussions as well as demos and poster sessions.
---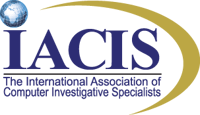 International Association of Computer Investigative Specialists (IACIS)
When: April 29 - May 10, 2019
Where: Orlando, Florida
Why Attend: Widely respected as one of the best training events for law enforcement, this event is focuses on Basic Computer Forensic Examiner training. BCFE students receive a laptop computer, write-blocker, USB 3.0 external hard drive, thumb drive, training manuals, and other equipment to take home with them at the successful conclusion of the training. Read our 2018 BCFE Training Sponsor Recap.
---
8th Annual Florida Forensic Science Symposium
When: May 1 - 2, 2019
Where: Miami, Florida
Why Attend: Hosted by the International Forensic Research Institute at Florida International University, this event brings together law enforcement agencies, industry and academia to share knowledge and training for laboratory professionals.
---
Annual ADFSL Conference on Digital Forensics, Security and Law
When: May 15 - 17, 2019
Where: Daytona Beach, Florida
Why Attend: Sponsored by Embry-Riddle Aeronautical University, Purdue University and the University of Texas San Antonio, this official conference of the Association of Digital Forensics Security and Law provides an for the presentation and discussion of original research and curriculum about digital forensics and its relationship to security and law.
---
Ontario Forensic Investigators Association Annual Conference
When: May 28 - 31, 2019
Where: Toronto, Ontario Canada
Why Attend: The OFIA has partnered with the Toronto Police Service for the 2019 Conference and registration opens in January 2019.
---

Techno Security & Digital Forensics Conference
When: June 2-5, 2019
Where: Myrtle Beach, South Carolina
Why Attend: The Techno Security & Digital Forensics Conference brings together leaders in the digital forensics and cybersecurity industries and fosters collaboration between government and private sectors. "Techno" as it is often referred to within the industry, is designed to build awareness internationally in the field of IT security and digital forensics. Read highlights from the 2018 Techno Security conference.
---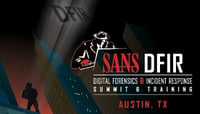 SANS Digital Forensics and Incident Response Summit & Training 2019
When: July 25 - August 1, 2019
Where: Austin, Texas
Why Attend: The annual SANS DFIR Summit brings together an influential group of experts, immersion-style training, and industry networking opportunities for an 8-day training event that features highly technical summit talks, as well as hands-on courses taught by authors and instructors.
---
18th IEEE International Conference on Trust, Security and Privacy in Computing and Communications (IEEE TrustCom-19)
When: August 5 - 8, 2019
Where: Rotorua, New Zealand
Why Attend: The IEEE TrustCom event features a full Forensics and Analytics Track with topics ranging including; anti-forensics, automotive forensics, biometrics, big data, cloud forensics, image forensics, mobile app forensics, mobile device forensics, multimedia forensics, network forensics, blockchain, IoT, cryptocurrency, cyber insurance, and much more.
---

High Technology Crime Investigation Association
When: September 22 - 29, 2019
Where: Chicago, Illinois
Why Attend: This conference, for law enforcement, is one of the premier high tech investigation conferences in the world and it is focused on solving digital crimes and offers lectures, labs and pre-conference training. Training is taught by "investigators for investigators". Read the 2018 HTCIA Conference Highlights.
---

International Conference on Digital Forensics & Cyber Crime
When: TBA
Where: TBA
Why Attend: The ICDF2C conference provides an opportunity for global professionals to do a deep dive into advances in traditional system forensic methods (data recovery and reconstruction, filesystem/RAM/network/cache analysis, log analysis, mobile devices, database forensics, evidence obfuscation/sanitization and counter measures), and including; multimedia and artifact analysis, acquisition from cloud services, IoT devices, automated evidence processing, big data analytics, machine learning, blockchain analysis; digital-forensics-as-a-service, threat detection, triage, malware analysis and remediation, botnets and more.
---
Techno Security & Digital Forensics Conference (West)
When: September 30 - October 2, 2019
Where: San Antonio, Texas
Why Attend: This 3-day event provides a unique education experience that blends together the digital forensics and cybersecurity industries for collaboration between government and private sectors with professionals from corporate network security professionals, federal, state and local law enforcement digital forensic specialists, and cybersecurity industry leaders.
---

Financial Crimes & Digital Evidence Conference
When: TBA
Where: TBA
Why Attend: The FCDE brings together law enforcement investigators and prosecutors who handle financial crimes, and private-sector personnel who assist them in doing so, to learn how to apply the most recent technology to combat financial fraud. The conference is unique in that investigators and prosecutors, and private-sector personnel who assist them, all learn together in the same place at the same time, facilitating the formation of networks which foster cooperation throughout the greater law enforcement team.
---
GCC Forensics Exhibition & Conference
When: October 28 - 30, 2019
Where: Manama, Bahrain
Why Attend: Billed as the must attend event for the forensic sector in the middle east, this event is supported by Interpol and the Abu Dhabi Police.
---
International Policing Cybercrime Summit
When: TBA
Where: TBA Canada
Why Attend: The IPCS provides tangible value to the fight against cybercrime by bringing police, industry, government and academic leaders together to exchange information on current cybercrime trends, offer demonstrations of forensic tools, share case studies, and receive updates from experts working in the field, towards the ends of identifying opportunities for a collaborative Canadian response.
---
Forensic Computing Fair in Spain (FiFE'19)
When: TBD
Where: Spain
Why Attend: FiFE 2019 brings together Spanish state security forces and corps, computer security experts, public entities and companies related to the area of Forensic Computing for demonstrations and training.
---
Future Police Technology & Forensics Summit
When: TBA
Where: United Arab Emerites
Why Attend: This 4th annual event provides a platform for law enforcement and intelligence experts from Ministries of Interior, Police Forces, National Security agencies, Regulatory bodies, and Research Institutes, Forensic experts in the field of Digital forensics, fire investigation, crime scene investigation etc. from the UAE, GCC and globally who are leading policing and forensic sciences into the future.
Still want more? Here's a list of law enforcement conferences by type.