Digital forensic investigations can be expensive. The price can range from $2000 to well over $100,000 for forensic tools and training [1].
The most common reasons why digital forensics tends to get expensive are:
inexperienced/untrained users
outdated systems
challenges with acquiring systems
systems that don't talk to one another
timing in the collection or reviewing of evidence
reporting
Forensic investigators can focus on low initial pricing products and low-cost training to get them started with solving their forensic investigations. With the right digital forensic tools and techniques, your digital forensics budget can be maximized. For example, the cost of computer forensics investigations can be slightly offset by purchasing a PRO tool that combines computer forensics investigation capabilities and mobile forensics investigation capabilities in one tool.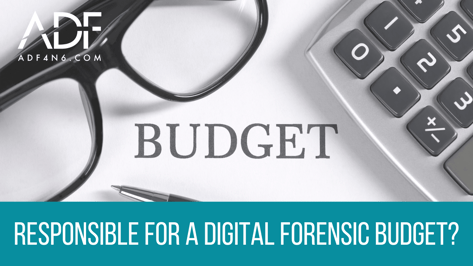 ADF tools are easy-to-use, learn and deploy across large teams which means your agents can make field decisions to identify suspects and protect victims. In addition, you'll reduce your forensic backlog. Your field agents will know just what devices to seize to bring back to the lab and your examiners will know right where to start their investigation.
The ADF Forensic Software Evaluation Kit is a full-featured 30-day evaluation license for qualified organizations. The Kit includes:

With ADF Mobile Preview, investigators can control their investigation, as the file collection sequence adapts based on the user interactions.

ADF Screenshot capabilities are available from the Home Screen to enable investigators to quickly capture screenshots from a connected mobile device. This feature lets investigators easily capture:
Digital investigators have the option to take screenshots using the Mobile Search Profiles in the Scan Screen which backs up the screenshots for processing later.

ADF's Digital Forensics Age Detection capabilities allow investigators to take advantage of automated facial analysis and image recognition to filter results. The system can automatically find and detect images of:

With ADF digital forensic software tools, it's possible to scan multiple devices simultaneously and have them as part of one scan.

Also known as SearchPacks, the out-of-the-box Search Profiles that ship with ADF digital forensic software empower investigators to perform rapid searches for files, artifacts, and relevant digital evidence.

Flexible reporting so you can solve your case the same day and share results for free with other investigators, management, or prosecutors

ADF has partnered with

Rosoka

to bring an additional layer analysis to ADF's suite of digital forensic software with new capabilities for text analysis with Multilingual Entity Extraction from unstructured data.

ADF Certified User Training is designed to help investigators and examiners quickly learn and master ADF Solutions'

digital forensic

and triage software. The training is designed for both technical and non-technical students to prepare you with the knowledge and skills you need to use ADF software tools on-scene, in the field, or in the forensic lab.
ADF software is built to be easy to use and easy to learn so you can scale your digital investigation capabilities to meet the demand. All ADF software shares the same intelligent search engine and rapid scan capabilities. The key differences are in the features focused on deployment and usage scenarios from RAM Capture and field investigations to lab triage: